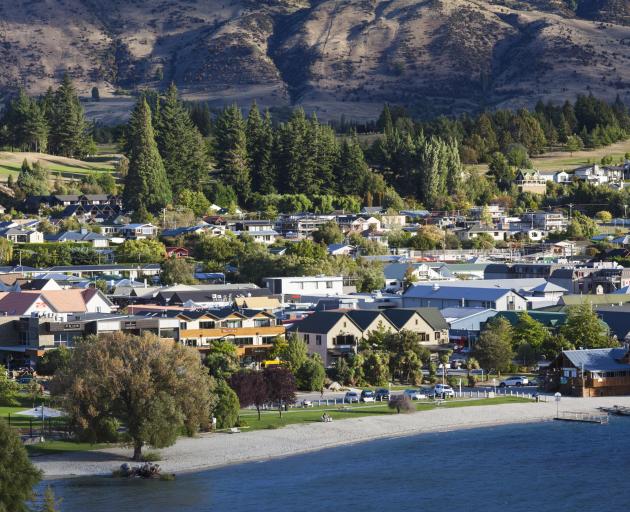 The past 12 months have, largely, been positive for Otago. Of course, there is no shortage of underlying issues. But, overall, the province has experienced good times.
Three big foundations - farming, tourism and education - have all prospered, although farming's ride has been rocky.
Dairy prices recovered from a dire dip, beef returns remain strong and lamb values increased towards the end of the year. Farming is especially important in the Clutha and Waitaki districts, and they both continue to defy the naysayers with job opportunities and optimism.
Oamaru, once seen as a backwater going nowhere fast, continues to build its reputation as a place of interest and opportunities.
The importance of farming prosperity for Dunedin as the "main centre'' should also not be underestimated. It relies on a strong hinterland.
The discovery of mycoplasma bovis in southern cow herds was disappointing, and water quality issues were prominent. Neither look like going away.
Tourism is focused foremost on Queenstown, with Wanaka also surging. So fast is the growth in these centres - based on visitors and their attraction to permanent residents - that many will wish for the pace to slacken. Brisk growth brings problems, and for Queenstown that is manifest in housing and traffic.
The two-lane Kawarau Falls Bridge is open and the new back route to Remarkables Park should improve traffic flow. Most significantly, authorities have looked to a jammed traffic future and boldly gone down the public transport route. The result of $2 bus fares and plans to escalate central Queenstown parking charges will be watched with interest.
It seems new hotels are the order of the day and new houses are sprouting all over the place. Sadly, Queenstown in 2017 took another step beyond affordability. Average house prices are more than $1 million and rental accommodation is hard to find and expensive.
What were once shoulder seasons are also busy, as more of the world is drawn - despite the expense - to the scenic beauty and space of New Zealand. This, too, has spilled to other parts of the region.
It is hard to believe that not so many years ago Statistics New Zealand was predicting a fall in what is now the increasing Central Otago population.
A big story is the continuing Cromwell boom.
Big news for Dunedin was the Cadbury factory closure. Somehow, nevertheless, city employment has grown. Much store is put in technology enterprises.
Job loses at the University of Otago across several departments and among general staff took place or were signalled. Other parts of the university grew. Encouragingly, the roll rose slightly after a previous few years' dip. Otago Polytechnic went from strength to strength.
The cruise ship industry thrived, but fears grew for the future of yellow-eyed penguins.
New Dunedin bus routes were put in place and progress made towards a Great King St bus hub, while plans for a large Moray Pl hotel stumbled.
Power polls and maintenance of the Dunedin and Central networks were often in the news, as Aurora announced big spending plans to tackle the issues.
Exciting visions for Dunedin's harbourside were put forward, and the Dunedin City Council surprised with an ambitious $845 million draft 10-year plan. Progress was made towards two long-standing developments, a new Mosgiel pool and a South Dunedin hub.
Highlights in sport included a stellar Southern Steel netball season, the Highlanders' win over the Lions in rugby and continued snow sport success.
In the aftermath of the general election Dunedin found itself with two Cabinet ministers, and the promise of a faster hospital rebuild.
Proposals for this massive development were announced earlier in the year, and they represent exciting and challenging times for healthcare in the South.