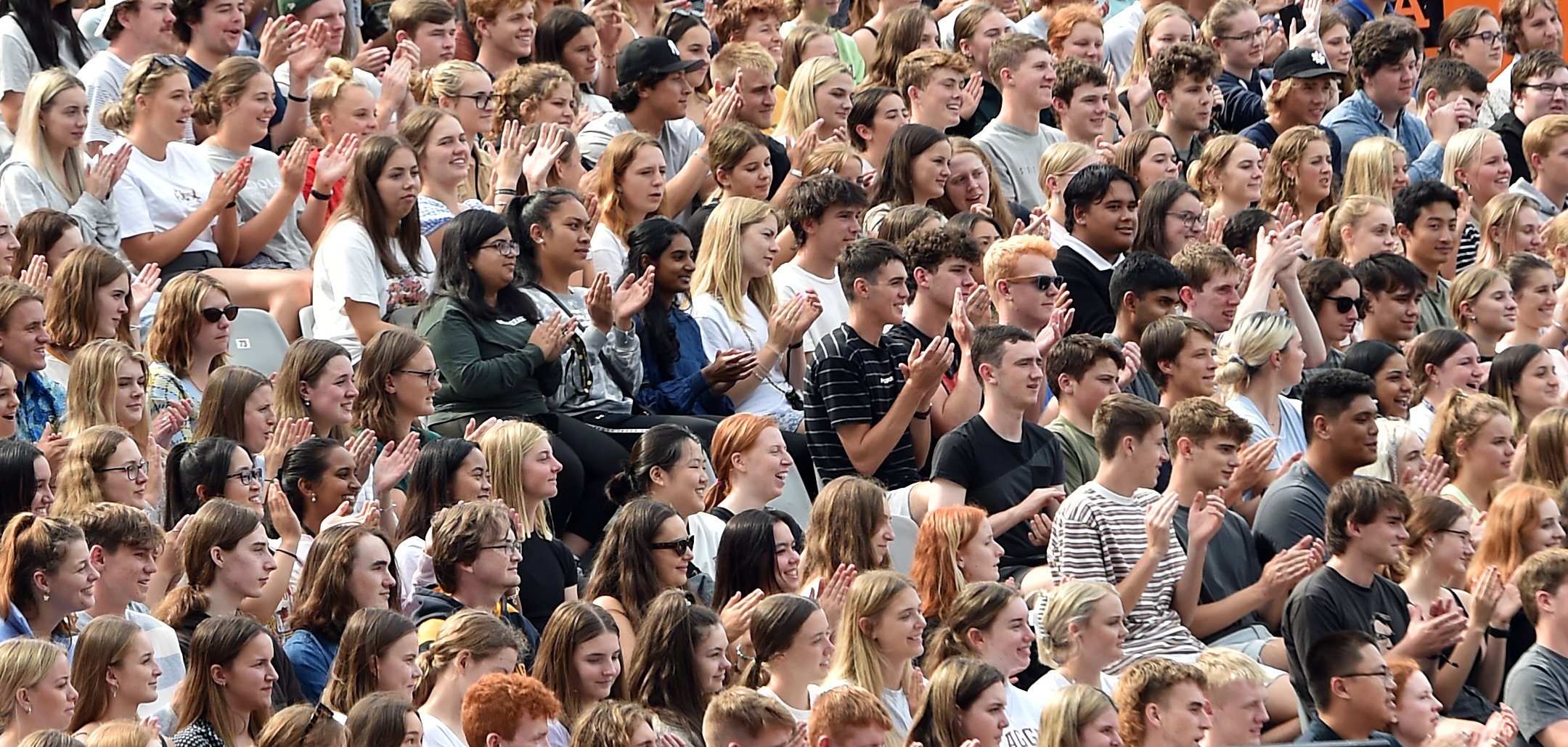 It is that time of year again. By their thousands, they arrive in Dunedin.
"Old" heads - the ones who have a year or two under their belts, and know what this place is about - and the fresh-faced young ones, all hope and excitement and apprehension and, hopefully, delight as they settle into their new lives.
This city has its charms over the holiday months, but does not truly come to life until the summer wanes and the annual influx of students begins.
It is a time for all of us to be boosted by their spirit and colour and life - yes, while occasionally grumbling about their enjoyment of parties and occasional lack of scrupulous tidying.
In a "post-Covid world" - not that we are there yet - we also feel it is timely to deliver a message both firm and positive to our students.
We need you, more than ever, to step up and shine.
Now, more than ever, we need our young leaders and thinkers, our innovators and inventors, our crusaders and warriors, our creators and problem solvers.
The impacts of Covid-19, climate change, social issues like poverty and housing - the list goes on. We need your input, your inspiration, to make this country a better place for the next generation of students.
Are you up to the task? We believe you are.
Your generation is smart, aware, connected, versatile, and they are all traits you will need in the coming years.
There is no better place than Dunedin, with its world-renowned university at the forefront, to develop and enhance those traits.
As Deputy Prime Minister Grant Robertson, a former scarfie, put it so well at convocation this week: "Opportunity abounds for you, and there is no better time to grab it than now. Take it easy, but take it."
In the pages of this newspaper, our cartoonist Yeo also summed up this city's relationship with its students. They do, indeed, put the colour in Dunedin. May that always be the case.
AND ANOTHER THING
He was not the most entertaining interview subject - did he ever really say anything remotely interesting? - and he was a Crusader, so he wasn't quite the perfect 10.
But Dan Carter was something special, and it is worth tipping our hats to the greatest first five-eighth in All Black history following the news he has hung up his boots from all rugby.
Carter broke all records and racked up some silly numbers, but he was much more than just statistics.
He had the gift possessed by all the great playmakers, in any sport: a sense of time and space.
He glided, he soared, he popped up in the right place at the right time, he made the smart decisions, game after game after game.
Carter's smoothness and smarts were never more evident than in the 2005 Lions series. The tourists had no answer to the All Black kingpin that year.
He became a smooth commercial entity in the professional era but Carter was also a throwback, the product of a classic rural New Zealand upbringing, kicking for hours over the goalposts his parents assembled in the backyard at their home in Southbridge, Canterbury.
This country has produced plenty of wonderful first fives. Right now, Beauden Barrett and Richie Mo'unga would grace most teams. But Carter will long be remembered as the prince of 10s.