Who wants to be a millionaire?
Not, it seems, the apprentice builder who does not realise he can now get himself one heck of a toolbox.
Nor the school principal who might want to think about progressing plans for her retirement.
Nor the truck driver nor the businesswoman nor the young mother nor the grandfather nor your uncle Bob.
Someone out there is waiting — deliberately or obliviously — to become very wealthy.
There is, understandably, a great deal of fascination about the fact the massive $17.1million prize won by a lucky punter at The Market Store in Twizel on December 28 has still not been collected.
A million bucks — that's the dream for anyone religiously or occasionally buying their little yellow tickets. Multiply that by 17, and the head starts to spin.
If our lucky winner is aware of their windfall, why on earth are they waiting? Still in shock?
If they are not aware, why have they not checked their ticket? It's been three full weeks. Have they been living in a cave and somehow failed to hear the news about New Zealand's "mystery millionaire"?
So many questions. All we really want to know is: where and who are you?
Now comes the intriguing process of answering that. It's a manhunt, a national game of Cluedo — or Guess Who? — as Lotto pulls out all the stops, including the potential enlistment of a private investigator to chase up the "snippets of information" that may lead to a positive identification.
Why isn't this process live on television? Imagine the ratings.
There is, of course, no great urgency. Punters have up to 12 months to claim their winnings, so it may be that our shell-shocked new multi-millionaire is simply taking their sweet time to adjusting to a change in (literal) fortune.
But it's hard not to worry that, for whatever reason, this prize will go unclaimed.
Three first division prizes have gone unclaimed over the past seven years, but the biggest was "only" $1million.
Lotto profits go back to community, and $17.1million would go a long way, but one wonders if every regular Lotto player, dreaming of the day their numbers come in, wouldn't find that all a bit hollow.
Money can't buy you love. It doesn't make the world go round.
But Lotto is a game you play to win. Some lucky fool has earned this epic prize. A nation waits to see it claimed.
AND ANOTHER THING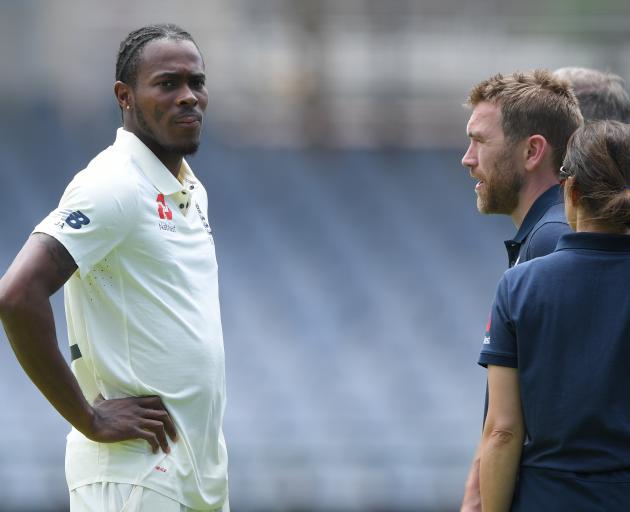 New Zealand Cricket must be commended for its swift and decisive action in banning a spectator found guilty of racial abuse — but did it go far enough?
The 28-year-old Auckland man was banned from attending international and domestic cricket games in New Zealand for two years after hurling racist abuse at young England bowler Jofra Archer at a test in Mt Maunganui in November.
While it must be difficult to enforce such a ban, the man will be subject to further police action if he breaches it.
Two years sounds like a long time.
But in the aftermath of the ugly incident, NZC boss David White was talking loudly about a life ban: "My sense is that person should not be allowed into a cricket ground for the rest of their lives in New Zealand."
What changed?
Racism is a stain on society, and a life ban would have sent another clear message that it must not be tolerated.
The man apparently showed remorse — Race Relations Commissioner Meng Foon said he could even potentially work with the commission on its Say No To Racism campaign in the future — and accepted the consequences for his "stupid" actions, but that should only have been a minor consideration when considering his punishment.