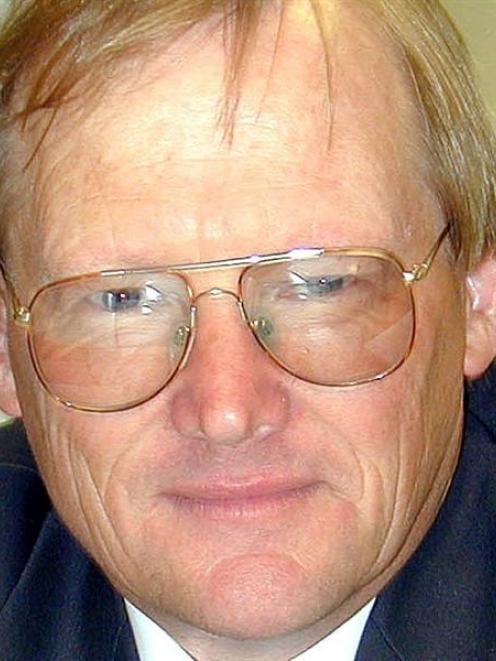 Ciaran Keogh suggests we should take a fresh look at the way things are done in Otago and comes up with a few suggestions.
Perhaps it is time to look at a far-reaching reform of the way local government functions at both local and regional level.
There are substantial efficiencies to be gained from integrating many council functions across the councils within the region.
More than 10 years ago I did away with all IT functions at the Clutha District Council and merged these with Invercargill City.
This model would work for all of the councils across all of Otago and Southland for little more than it currently costs Dunedin City Council to run its IT services.
Clutha would have merged with Dunedin but Dunedin made it difficult, while Invercargill City made it easy.
Clutha has no IT staff, a really good IT system and Invercargill doesn't really even know this other council is hanging off the side of its system.
A single regional IT system makes all sorts of other shared functions possible.
The biggest impediment to this occurring are the vested interests of the office holders (both paid and elected).
It is actually quite simple to achieve - our one in Clutha took four phone calls to arrange - two to the Invercargill CEO and two to Telecom to arrange the datalink (and then a fair bit of hard work on the part of the council's staff to actually make it work!)
Otago and Southland do not need seven district plans and two regional plans for a population of 300,000, supported by seven planning departments.
The region would function a lot better if the various councils could forget their territoriality, as we are all of one common interest in the end.
Queenstown and Milton are as much a part of the Dunedin economy as is Mosgiel and vice versa.
There are quite a few operational functions of the councils in the South that are well below their economic optimum and many lack even the critical mass to be adequately staffed.
Most of the councils are top-heavy with management but thin in the middle ranks, where the work gets done.
The Government should also be looking at the role of the regional councils.
They have failed to produce good results for either farming or for the environment.
Regional councils are politically irrelevant to the greater part of the electorate and tend to live in a sort of democratic limbo - a land of the politically undead.
The Hawkes Bay Regional Council is a good example of how conflicted the regional role is.
It is trying to progress a major irrigation scheme (a possibly worthy investment from the economic point of view), while also trying to regulate the potentially adverse consequences of this development.
It can only do one or the other and is really not suited to either.
Regional government also means that we have our water resources managed and monitored in an idiosyncratic manner unique to each region, when it is logical that there is a single body for science and water management across the country.
The general sentiment that our water resources are both degraded and not well utilised seems to be evidence enough that after 20 years, regional councils haven't worked.
Some of the functions for water management should go back to the government (Niwa) and the rest be integrated into the local authorities, with perhaps a regional agency owned by the collective of councils to provide common services.
Councils such as the DCC should also cut their cloth according to their circumstances.
It should not be too difficult to cut $10 million from the city's annual budget to be diverted to debt repayment but that would require a few sacred cows to be slaughtered - the first being the maintenance of current staff numbers.
Some fresh thinking needs also to be applied to the stadium and the first of these should be the monopoly that rugby has over it and the grass surface.
We have it, now we should use it. We should find ways to have it used every day and all day.
And just as the council needs to harden up, so does the Otago Rugby Football Union. We need not only to start living within our means, we need to look to ways of making our collective means more substantial.
• Ciaran Keogh is a former chief executive of the Clutha District Council, Wakool Shire in the Riverina region of New South Wales, and Environment Southland. He now lives in Dunedin.