Should professional historians engage in contemporary debates concerning ''moral audits'' of people in the past? This was a question posed to me by a professor in yesterday's global and imperial history class at the University of Oxford.
It is a question I have long considered, to the point of becoming embroiled in public debates with emeritus professors over the moral character of Captain James Cook.
The limitations of a newspaper column prevent me from analysing the nature of morality itself. However, I would take issue with the popular belief that today's morals are so significantly different from those of the past that there is no point examining the moral sensibilities of historical figures.
In fact, I would argue that justifying the actions of people like Cecil Rhodes, on the basis that he was ''a man of his times'', is patently ignorant and only serves to strengthen racial oppression in the present.
We must first examine the concept of ''presentism'', which refers to the anachronistic introduction of present-day ideas, morals and perspectives into depictions or interpretations of the past. Presentism is considered by many historians to be a form of cultural bias. I am not arguing that historians should create a distorted depiction of the past.
Rather, I believe that we should unflinchingly uncover the less savoury aspects of the historical figures we have idolised as individuals and nations. In doing so, we may be forced to acknowledge our own biases. So be it. To refuse to engage in a discussion of a historical figure's moral character is to run the risk of excusing the actions of the likes of Stalin, Mussolini and Hitler in a morass of moral relativism.
Generally, the way the past has been depicted, particularly in public places, has been far from dispassionate and objective. We only need to look at the uncritical glorification of figures such as Winston Churchill to realise the myth of the hero is vital for nation building and cultural development.
So how to measure the moral character of people in the past? Well, I agree with the philosopher Miranda Fricker, who believes that the test for blameworthiness lies in whether the person could have known any different. For as long as there have been people committing violent atrocities against fellow human beings, there have been those resisting this violence, condemning it and challenging it in the public and private spheres.
The Confederacy, for example, was highly contested from its origin.
As Prof Robert Cook notes, when Confederate president Jefferson Davis wrote a history of the Confederacy that downplayed and obfuscated the role of slavery in causing the civil war, a Northern reviewer criticised it as ''factitious history''. Cook also points out that when Southerners raised a huge statue to Robert E. Lee in Richmond in 1890, several Republican newspapers denounced the general as a ''pro-slavery traitor''.
But it is also important that we realise the complexity of an individual. We can, for example, recognise the great strides for women's suffrage Elizabeth Cady Stanton made while also condemning her for ''publicly enunciating bigoted views of African-American men, whom she characterised as 'sambos' and incipient rapists in the period just after the war'', to quote Brent Staples, writing for The New York Times.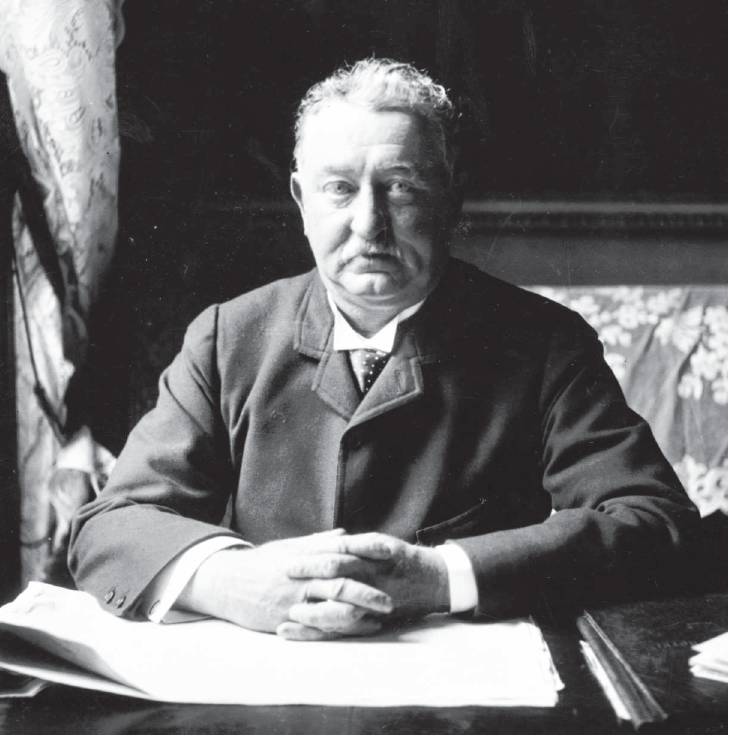 What to do once we have some understanding of a person's moral failings? I firmly believe we should never erase anyone from the pages of history textbooks.
But we should not celebrate figures such as Elizabeth Cady Stanton uncritically. We have an obligation to listen to people who have been (directly or indirectly) impacted by the beliefs and actions (wilful or otherwise) of historical figures we have placed on plinths and pedestals across the globe.
We ought to seriously engage with the issue of reparations, and examine how poisonous beliefs and practices from the past directly impact present-day inequalities.
For example, in discussing the case of Cecil Rhodes, Prof William Beinhart calls for greater research into Rhodes' actions in Zimbabwe: ''Oriel College and the university need to know how many people died in the early colonisation of Zimbabwe from about 1890 to 1897 and how those deaths should be characterised. Systematic research should be sponsored: this is what universities are for.''
So what is the role of the professional historian in this debate, compared with that of the man or woman on the street? John Tosh in his seminal work Why History Matters argues that the present world would bebetter governed and administered if a more comprehensive understanding of the past were available to both policymakers and the general public.
The challenge for historians therefore lies in encouraging the public to engage with the complexities of history.
As Ludmilla Jordanova argues: ''If historians are to communicate their ideas to non-specialist groups, they need to comprehend the obstacles that lie in their path.'' Jordanova suggests that deeply held myths about the past are indeed obstacles, which need to be understood, using a variety of disciplines.
I am aware that with this article, I open myself up to accusations of revisionism. But to such accusations, I would argue that much of the history in our public domain panders to antiquated and obsolete myths about the past. It is our duty, as students and lovers of history, to challenge these flawed narratives, to unpick the divisivelegacies of the past and to recontextualise, if not topple, our flawed heroes.
• Jean Balchin, a former English student at the University of Otago, is studying at Oxford University after being awarded a Rhodes Scholarship.