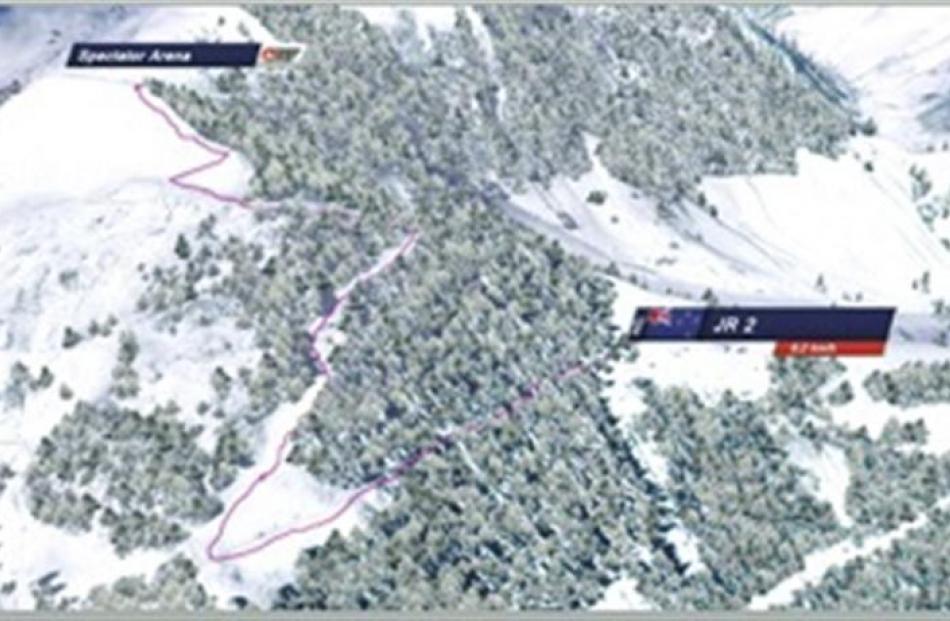 Dunedin needs to take what it has won with Gigatown and own it, writes IanTaylor.
In his research into what Gigabit data might mean for the city (ODT, 27.1.15), I assume Calvin Oaten did so on the Internet using his $75 data package.
However, so ill-informed were his ''answers to the important questions raised'' about Dunedin's Gigatown win, it would not surprise me to discover he had actually ridden a bike down to the local library and looked it up in a book that was a few years out of date.
If he had instead popped into our offices to witness the real world in action, here's a sample of what he would have seen:
• Data streaming over the Internet from our team in Austria, who are working on a mountain where they are tracking skiers, using GPS trackers built by another Dunedin company, for Red Bull Media, one of the biggest International sports media companies in the world.
They are doing this in real time, from the other side of the world, while, here in Dunedin, our programmers are updating the software that will be used to show this event to millions of viewers around the world.
• A high resolution, 3-D model of the city of Gothenburg being uploaded to our clients in Alicante (Spain) as part of the global coverage we are delivering for the Volvo Ocean Race.
• Updated models of golf courses in the Middle East ( Doha, Dubai, Abu Dhabi and Qatar) being backloaded to us to archive alongside the hundreds of golf courses we have built as part of our golf coverage for some of the world's leading golf tournaments.
• Our software programmers working on the latest update for the cricket coverage in both Australia and New Zealand where we have teams working this week.
• An on-line search for 3-D terrain data of a waterfall in the North Island that needs to be built for a client in London.
• A Google doc being worked on, in real time, with a scriptwriter in New York and a powerboat driver in San Diego in preparation for a presentation we are making to an audience of 20,000 at an IBM conference in Las Vegas.
There's more, but I am pretty sure by now Mr Oaten would be feeling a little more informed about the value of this new means of conducting business.
And before, he climbs on that other old perennial band wagon that says ''let business pay for it and not ratepayers'', might I remind him businesses are also ratepayers.
More importantly, most business owners already invest, and risk, their own money to create jobs and pay the salaries from which those ''ordinary'' ratepayers he so often champions pay their rates.
And just to clarify, Mr Oaten, there is nothing ordinary about the 30 ratepayers I have the pleasure of working alongside down here.
They are the future of this city, just as is the ever-expanding highway to the world that has meant that I can stay in this city that I have chosen to call my home.
I made that decision more than 30 years ago and the only reason I am still here is the Internet arrived and made it possible.
Yes, we will always look for more speed from it - not so we can watch movies, which seems to be the only value that Mr Oaten can discern from gigabit data, but so we can create high value jobs for young talented people who are attracted to a city that understands how the world works.
We have won a huge opportunity with Gigatown.
But with it comes a responsibility as well.
It is up to us to show the rest of the country we deserve this.
We need to show them the difference it makes, not just to our businesses, but also in education, in health, in tourism and in social equality.
We need to ensure Chorus lives up to its end of the bargain, which to date it appears to be more than willing to do.
But even without Chorus, this is a significant win.
Dunedin has won the right to be called Australasia's first Gigatown but that was just the beginning.
Now, we have to earn it.
It has to be one of the major economic drivers for the city so we can really lay claim to being one of the world's smart, switched-on cities.
We need to take what we have won and own it.
There is work to be done to make sure that this opportunity is not lost and every one of us has a role to play in that.
This is a highway to the world we must travel to create the kind of jobs our young people need.
Our forefathers left us that heritage by creating this great city of learning.
We owe it to our kids to do the same.
Add to Gigatown the City of Literature honour and we are beginning to see a future to be excited about.
•  Ian Taylor is chief executive of Animation Research Ltd.