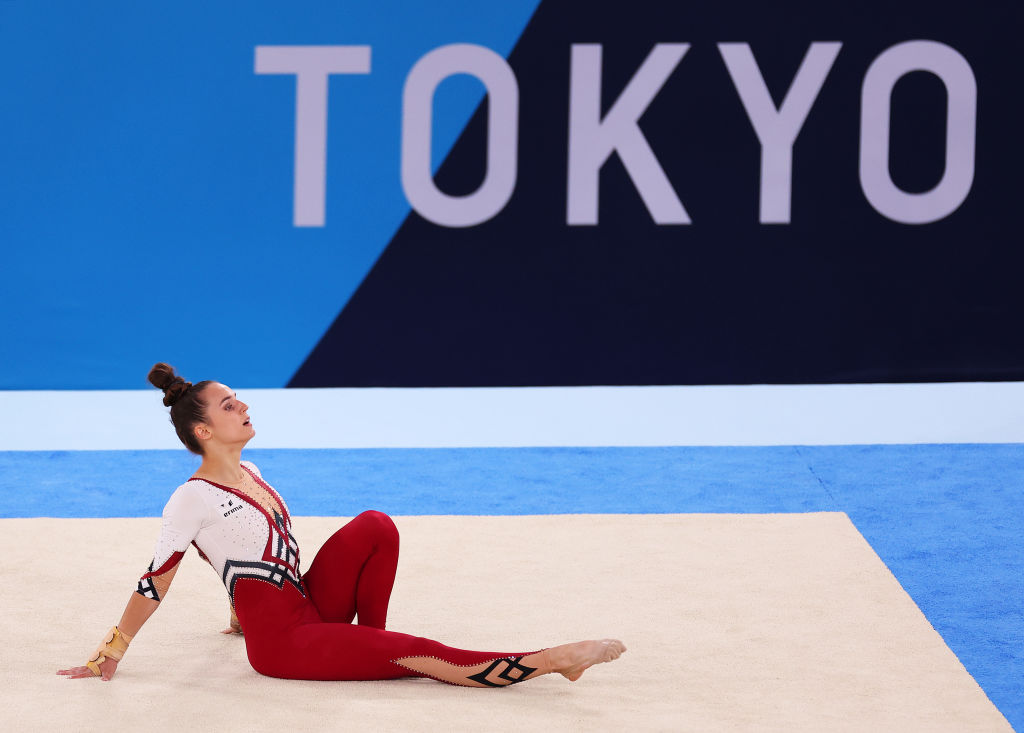 Concern about sportswomen required to wear skimpy uniforms was almost enough to make me think fondly of my rompers, writes Elspeth McLean.
For the uninitiated (and apologies to those I have bored with this before), rompers were required for physical education when I was at high school.
Made of non-stretch navy blue cotton, they were a cross between bloomers and short shorts, featuring elastic around the bottom of the legs. I thought the elastic gathering was only at the back, but it might have been the size of the thighs I was squeezing into my rompers which removed all hint of gathers at the front. Whatever the truth of it, it was not a good look. The sexiness of rompers was such that they did nothing to enhance the appearance of the most beautiful slender young women.
My look was not improved by the fact the rompers I began with in the third form lasted for my high school years, even though I packed on more than 6kg each year. By the end of four years, any thought of doing up the button on the waist band was long abandoned and I shudder to think of the pressure on the zip.
I am not sure I was capable of doing much romping in this attire, given the risk to my circulatory system.
However, it would be a stretch too far to suggest the rompers' stricture hampered my sporting ability. There was nothing to hamper. Phys ed was torture. I was incompetent at everything. I lumbered about in an unco-ordinated way no matter whether we were doing gymnastics, playing volleyball, tennis, hockey, or anything else.
Rompers were not worn for my compulsory Saturday netball games in winter. Then it was the gym frock worn over a short-sleeved white cotton blouse with navy bloomers underneath. Cool girls wore lace-edged bri nylon shorts-like black knickers called witches britches. The top team wore short-sleeved tops in a stretch fabric with short skirts.
I would be surprised if many plump teenagers would enjoy wearing today's figure-hugging short netball uniforms. The move to this style of garment in the 1990s was to ensure the game looked attractive on television, presumably to male viewers. Australian research suggests the uniform is putting some girls off taking up the sport.
I am not sure what would be comfortable PE attire for overweight teenagers like I was - a baggy T-shirt over loose track pants perhaps?
My rompers discomfort occurred about 50 years ago, but it seems we still have some way to go to ensure all sportswomen are comfortable in their uniforms. It was good to see German gymnasts make the call to wear full-length unitards rather than bikini-cut leotards at the Tokyo Olympics.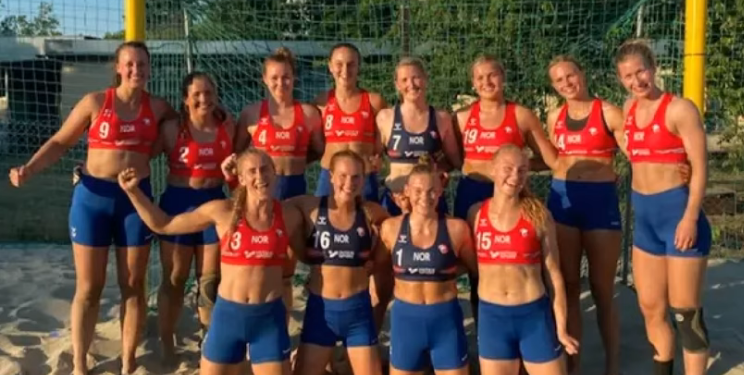 It is difficult to understand how any woman can be comfortable playing beach handball in bikini bottoms. At International Handball Federation-run competitions the women must wear bikini bottoms of a close fit ''and cut on an upward angle toward the top of the leg''. The side width must be a maximum of 10cm. (There is more sensible attire allowed in cold weather.)
The blokes wear shorts (not budgie smugglers) which must remain 10cm above the kneecap.
Co-captain of the New Zealand Women's Beach Handball team Erin Roxburgh-Makea told The Detail the only time she felt mildly comfortable in the bikini uniform was when she was standing still (not unlike my rompers experience, although I did not run the risk of romper parts disappearing into my nether regions when I did move).
The Norwegian Women's Beach Handball team caused a stir recently when it was fined more than $2500 for wearing shorts rather than bikini bottoms in a major European tournament.
After an outcry, the European Handball Federation donated the Norwegian team's fine to an unnamed major international sports foundation which supports equality for women and girls in sports.
It says it's committed to ensuring something good comes out of the situation, and let's hope there will be pressure on the IHF to change these ridiculous rules.
As the Olympics have reinforced, women in sport are worth watching because they are good at what they do. This notion that people will only watch them if they look ''attractive'' is an attitude we should have got rid of with the rompers.
At the same time, am I the only one who finds it embarrassing whenever women television presenters make ''nudge, nudge, wink, wink'' comments about the physical attributes of male athletes and performers?
And don't get me started on the cringe-worthiness of those who treat public servant director-general of health Ashley Bloomfield as a sex symbol. This behaviour does nothing for the cause of equality and would be decried if men were doing it to women.
- Elspeth McLean is a Dunedin writer