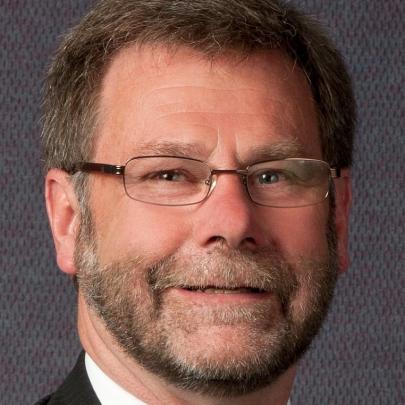 The Otago Regional Council's latest annual report shows much valuable environmental work has been done, but regional councillor Trevor Kempton has urged further improvements.
Reporter John Gibb takes a closer look at issues arising from the report.
The Otago Regional Council's latest annual report highlights a record of extensive environmental work, but also raises questions about handling drought-related pressures and some changes of management priorities.
The council aims to ''promote the sustainable development and enhancement of Otago's resources'' and the report noted the availability of water was ''critical''.
The 2014-15 report noted it was ''not easy'' to achieve a balance between making water widely available to those who needed it, but also ensuring aquatic ecosystems, and the natural character and cultural values of rivers, were protected.
This challenge was ''certainly not helped'' by a severe drought from January to March last year. At a recent council meeting, Cr Trevor Kempton acknowledged the achievements, but also raised issues about drought resiliency and highlighted the need for more improvements in planning.
Cr Kempton asked again at a later meeting about how well the council was prepared to meet its other goals, given the likelihood of drought-like conditions in Otago looming again this summer.
Cr Kempton, who is a former chief executive of Naylor Love Enterprises Ltd, said in an interview that the council's performance in 2014-15 had been ''satisfactory'' but there was still room for improvement.
''We're talking about fine-tuning. '
'We're talking about a process that's operating at a satisfactory level, but any organisation that says 'satisfactory' is OK is as likely to go backwards as to go forward.''
Cr Kempton was mindful that he was not the only person to have raised matters about the annual report.
Aspects of this had been considered by the audit and risk subcommittee of the council's finance and corporate committee, and there had been further discussion at the latter committee, which is chaired by Cr David Shepherd.
Some goals outlined in the annual report were not fully achieved, partly because of the need to deal with drought conditions, the report noted.
A more frequently cited reason for incomplete performance involved changes in management-related priorities.
Cr Kempton said there was scope to improve both the resilience and the ''appropriateness'' of planning goals.
Overall performance reflected collaborative work both by councillors and council staff, and this was ultimately a joint responsibility.
''We need to be sure that we stay focused on the matters that we've got some influence over.''
Early preparatory work for the next annual plan and other planning work was well advanced and improvements were clearly already being made.
Cr Kempton had been advised systems were in place to enable other council goals to be met, despite the demands of future dry conditions.
He noted that a significant report had recently been prepared by council engineering, hazards and science director Dr Gavin Palmer and other council staff on changes arising from the council's experiences in last summer's drought.
The council annual report outlined considerable work undertaken during the 2014-15 financial year over water quality issues, including making 420 farm visits.
Nine drop-in sessions had been held, attended by 200 farmers.
Big efforts had also been undertaken to achieve ''region-wide promotion and education'' about Plan Change 6A, to ensure all landowners, consultants and agricultural industry representatives had a ''good understanding of the plan change and how to meet it'', the report said.
Fact packs had been distributed to 1898 properties throughout Otago. A survey had been conducted to gather data on farmers' knowledge of water quality in relation to 6A. It showed 78% of farmers were aware of the new water quality rules.
A forestry forum was held, and a liaison group involving forestry landowners had been established.
There had been water quality-related plans for aerial surveillance and follow-up with ground-based inspections involving mechanical disturbance of waterways, other land disturbance activities, and ''any potential stock pugging'' of waterways.
The report noted that none of the aerial work had been completed. It
had been delayed because of other work, delivering fact packs,and ''dealing with the drought''.
The work was now scheduled to be done in the current financial year. Another uncompleted goal was to ''investigate the benefits that constructed wetlands may have to improving water quality discharging from open and tile drains''.
This had not been done because ''a decision was made not to provide for this long-term work in the 2015-2025 long-term plan''.
''The focus changed from this type of activity, to other initiatives considered to have greater effectiveness.''
The annual report showed extensive work had been done over pest animals and plants. Complaints about plants had been dealt with, as required, within 10 days. Forty-eight complaints were received, down from 69 the previous year.
One goal had been to inspect five nurseries for any potential sale of plants identified in the national pest plan accord list of banned species.
But the council had since amended this measure and ''no action had been taken'' because of ''time instead being spent on the drought''.
Extensive resource consent monitoring was undertaken during the year, and council staff had exceeded a target of processing 90% of all performance monitoring returns within a month of receipt. A total of 3616 returns (100%) were processed within a month.
Plans to audit nine groups of ''significant consented activities'', including the Alliance Group Ltd's Pukeuri plant, were undertaken, with two exceptions.
Twenty out of 26 (77%) of local authority wastewater treatment facilities were audited, below the 100% target. And three out of 18 irrigation companies (17%) were audited, down slightly on the 20% target.
Another goal was to carry out investigations and report on water quality in the Lindis and Cardrona catchments.
The Lindis report had been completed and the Cardrona report was 40% complete at that stage. Sampling continued until the end of September last year.
The report noted extensive inspections to detect pest animals and plants, including 175 properties in rabbit-prone areas inspected for control compliance.
A total of 74 properties were compliant, and 101 found to be non-compliant and rabbit control plans were sought.
Cr Shepherd said a high level of achievement was shown in the annual report.
He acknowledged the challenges posed by drought conditions and said farmers had built up considerable expertise in dealing with them.
Some planning goals could not be achieved for reasons beyond the council's control, such as delays in introducing a more flexible ticketing system for public transport, he acknowledged.