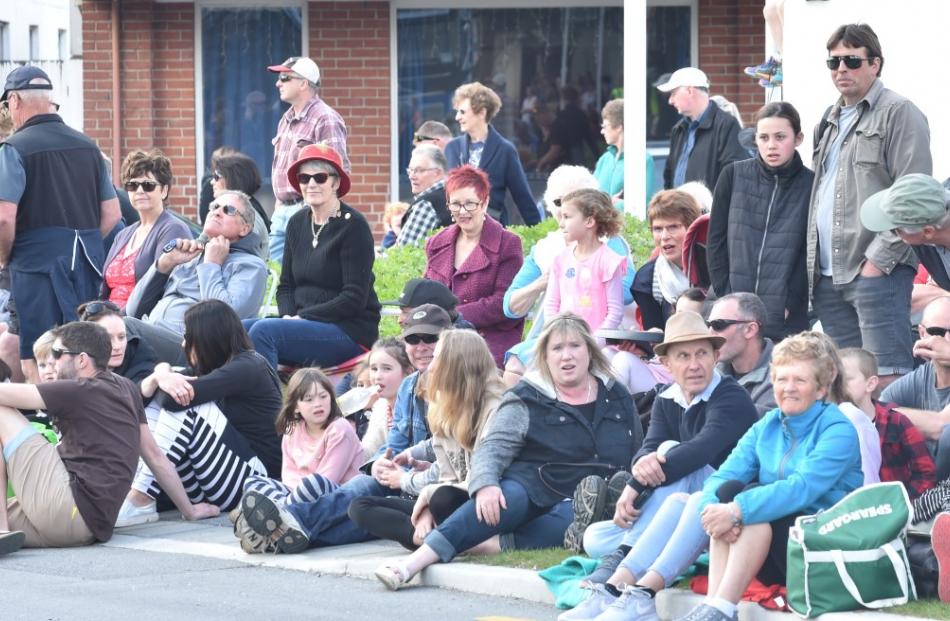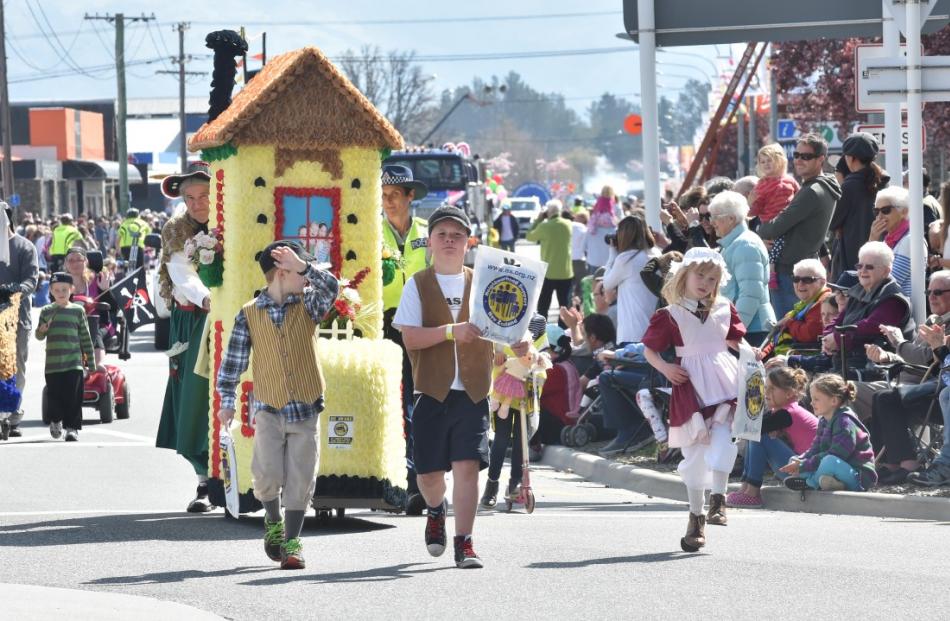 The 60th birthday celebration of the country's longest-running festival was outstanding.
Alexandra Blossom Festival event manager Martin McPherson was delighted, the organising committee was equally pleased and the 15,000-strong crowd certainly gave the impression they were thoroughly enjoying themselves, as they lingered in Pioneer Park afterwards, soaking up the ambience.
The sun came out part way through the parade and the party in the park afterwards was bathed in sunshine.
Mr McPherson and festival chairwoman Clair Higginson said the day was outstanding and a memorable and fitting way to mark the milestone.
``The whole community should be rightly proud of itself . . . and I'm a very happy man,'' Mr McPherson said.
Thousands lined Alexandra's main street as a big collection of trucks, vintage vehicles and entertainers made their way to the park, followed by seven floats, dozens of mini-floats, and vehicles carrying the Festival Queens from over the years.
The People's Choice winning float, chosen by public vote, was the Alexandra Volunteer Fire Brigade's Time Train, a replica of the last train on the Otago Central Railway, complete with smoke coming out the chimney.
Alexandra Primary School's undersea scene, called Finding Dory, won the best floral float award , Breen Construction's Alpine Reef Waterwheel was the top contemporary float and The Terrace School's Turns Back Time was the best school float.
The winner of the 2016 Festival Queen award was Caitlin Turfus (17), with Sarah Vilela (16) second and Kylie Wilson (18) third.
A new award was presented to Deirdre Jolly , of Alexandra, in memory of Jan Belt, who had been involved in the Alexandra Blossom Festival since its inception. He was honoured with a special presentation at last year's Blossom festival, just months before he died.
Mrs Jolly was honoured for her volunteer work and for her contribution to the festival over the years.