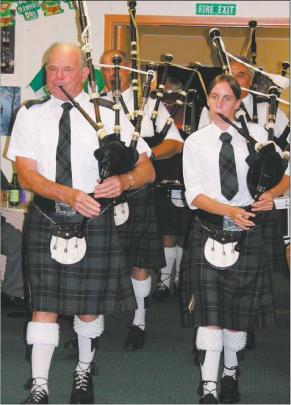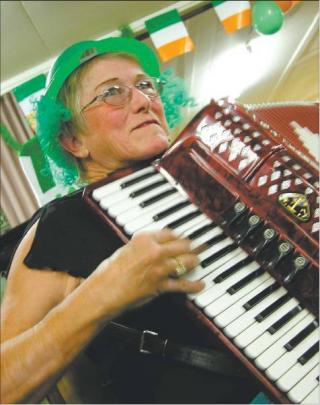 Paddy's Evening in Cromwell was a celebration to gladden the heart of anyone with Emerald Isles ancestry.

More than 100 people turned up for the fifth annual St Patrick's Day concert, held, appropriately enough, in the Sligo St Hall.
''Top'o'the morning to you this evening,'' was how organiser Wattie Corcoran launched the function.
The Gaelic entertainment for the evening included performances by the Alexandra Pipe Band, solo piper Beth Black (17), of Cromwell, singer/composer and musician Emma Rankin (17), also of Cromwell, as well as other musicians and singers.
''It's an evening of ballads, bagpipes, humour and song,'' Mr Corcoran said.
He admitted to being a bit apprehensive about how many people would turn out to celebrate the occasion on a Monday night but was pleased with the number.
Mr Corcoran is a ''veteran'' organiser of such celebrations. Before moving to Cromwell, he lived in Waikaka, where he organised St Patrick's Day celebrations for 38 successive years.
Singalong pianist Michael Olds, of Cromwell, together with Brian Houliston, of Alexandra, chose some catchy numbers for the singalong.