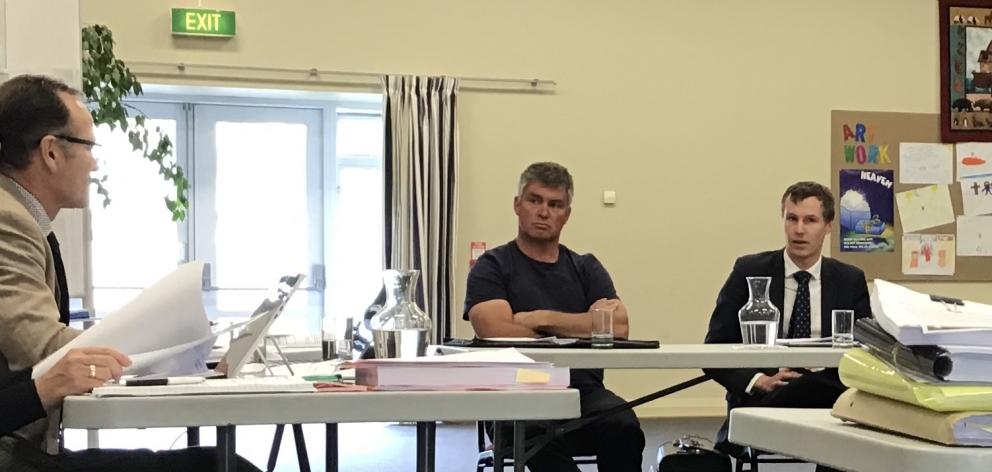 A Commissioners Hearing regarding resource consent for a controversial subdivision is underway in Cromwell.
Presided over by Independent Commissioner Gary Rae, counsel for my River Terrace Developments Ltd Warwick Goldsmith has opened the applicant's submission initially seeking consent to subdivide a single lot into five lots for rural lifestyle blocks.
Mr Goldsmith came out firing on behalf of the beleaguered plan to develop 50ha subdivision on the outskirts of the Central Otago town.
"Consent cannot be refused," he said. "The only issue up for debate is the imposition of appropriate consent conditions."
Mr Goldsmith said the purpose of the the first submission is to acknowledge that "at the end of the day this land might be sold for rural lifestyle lots''.
The hearing continues.