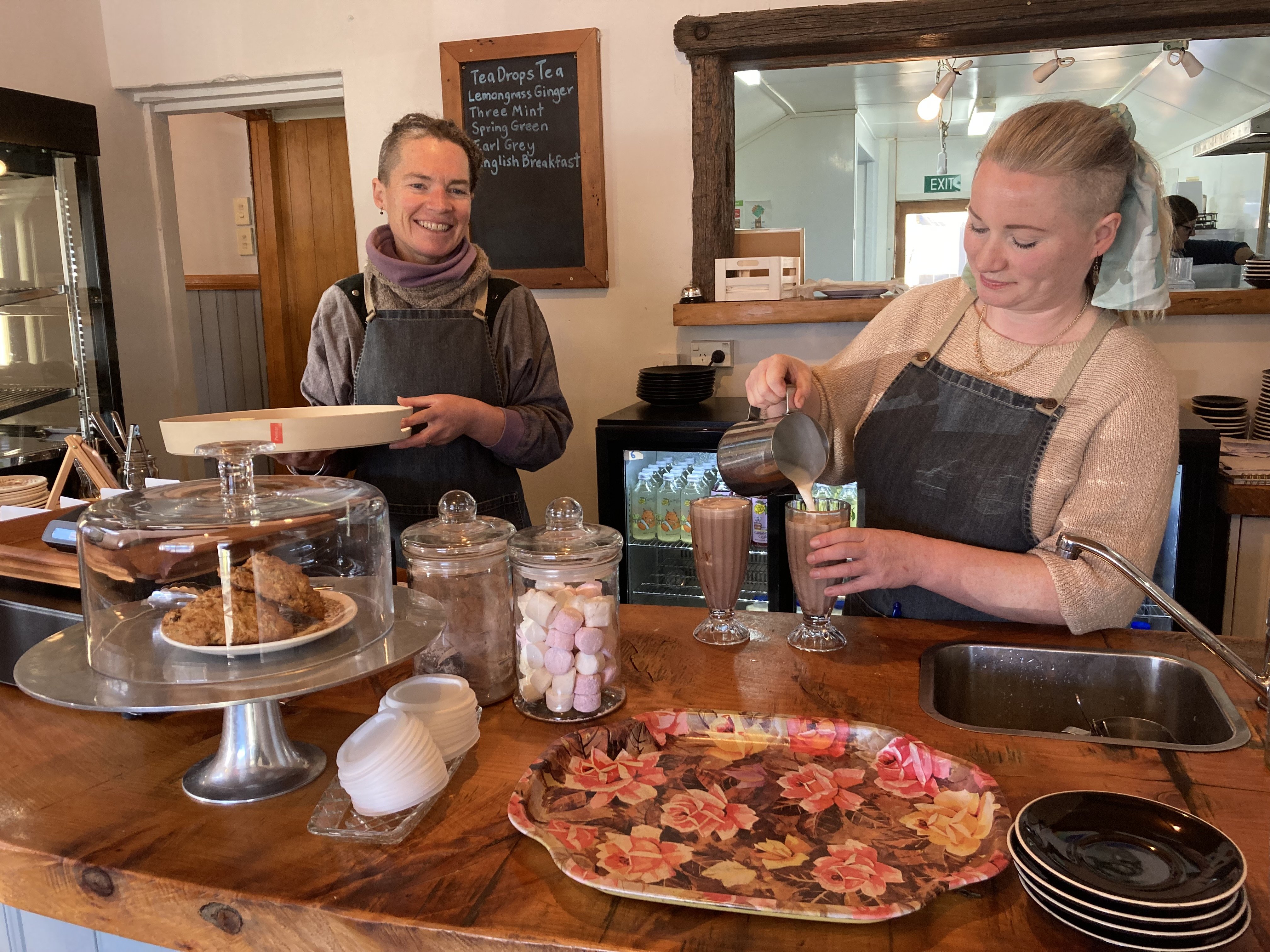 It took a pandemic for Bridget Wright to realise food is her passion.
That revelation has taken her from the corporate world to Naseby where she has just opened her own eatery, Yeet Cafe.
Her first business venture is based in the same building as the former Black Forest Cafe on Derwent St.
The 40-year-old has spent her career in the food and beverage industry at home and abroad and was heading overseas just before Covid-19 lockdown in March last year.
"I was going to go to Scotland and look up the family history. I'd already given up my job, my house. Then lockdown happened."
Her father was living in St Bathans, and had a cottage he used as an Airbnb she could stay in. Those weeks in Alert Level 3 and 4 proved to be a revelation.
"I reassessed my life and I realised I did not want another corporate job."
She had worked for a wine company in both New Zealand and London and an organic food outfit in Auckland. St Bathans was about as far removed from both as she could imagine.
Born and raised south of Kaikoura on a farm, she had only been to Central for short visits, but soon fell in love with the region.
She even got a dog, a schnauzer, named Arco, and while she was figuring how to navigate a new path, she worked at the Vulcan Hotel, which renewed her love of hospitality.
With a long-held dream of running a food truck or similar in the back of her mind, she saw a building up for lease and a business for sale in Naseby.
"It was, 'Should I, should I not?', and I'm so glad I did.
"I turned 40 in February. You look back over your life and I felt if I don't do something, then when?"
Now living in Naseby, Miss Wright had always dreamed of walking to work.
"And now I am - it's three minutes."
The cafe's name, Yeet, was inspired by her nephew, Spike.
Instead of saying "cool"; when something good happens, he would say "yeet", which in slang can mean anything from "yes" to expressing excitement or approval.
"The name stuck with me."
It fitted her new venture and rhymed with "eat", something guaranteed to be a good experience, according to the steady stream of customers.
Her sister, Fiona, came down to help for a week and has stayed for three.
"I'm busier than I could have ever imagined," Miss Wright said.
It has been a steep learning curve — she ran out of food during her opening weekend, and had to stay up late to ensure she had enough for the next day.
"I didn't want to make too much but I would rather it be that way [than having to chuck it out]."
Staffing was her greatest challenge but since opening, she has had people ready and willing to help her out by doing dishes; such had been the support of locals who missed having a cafe.
"But I feel the right people will come to us when they're supposed to.
"I could make it stressful but I choose not to."
A few doors down at the Royal Hotel, publican Adrian Hood was pleased to see a cafe operating again at the site.
"It's a bit like Hertz and Avis at the airport - there's a place for both, and we're very supportive of the cafe; we do complement each other.
"While the cafe was closed people said we should get into the morning market but we wanted to keep that space available for them."
His other pub, the Ancient Briton Hotel, remains closed after being gutted by fire in December 2019.