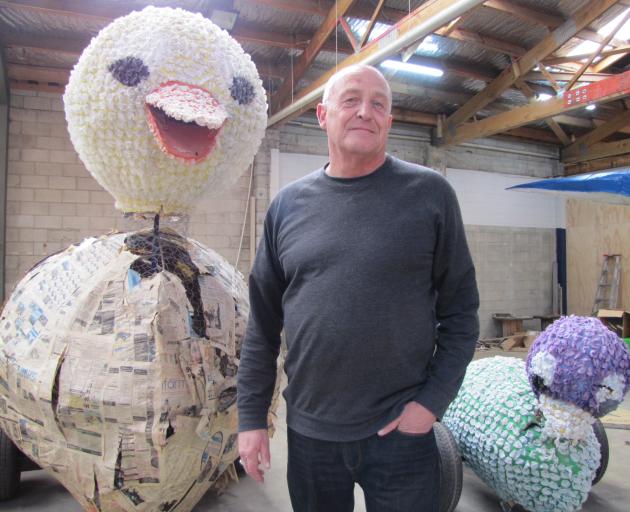 The Alexandra Men's Shed has come to the rescue of an old float for this year's Alexandra Blossom Festival.
Festival organiser Martin McPherson last week put out a call in the Otago Daily Times for someone to adopt an old ''duck and ducklings'' float, which appeared in the 2012 procession.
Mr McPherson said yesterday the Alexandra Men's Shed had offered last week to give the float "a new lease of life'', and would repurpose it for the September 22 festival procession.