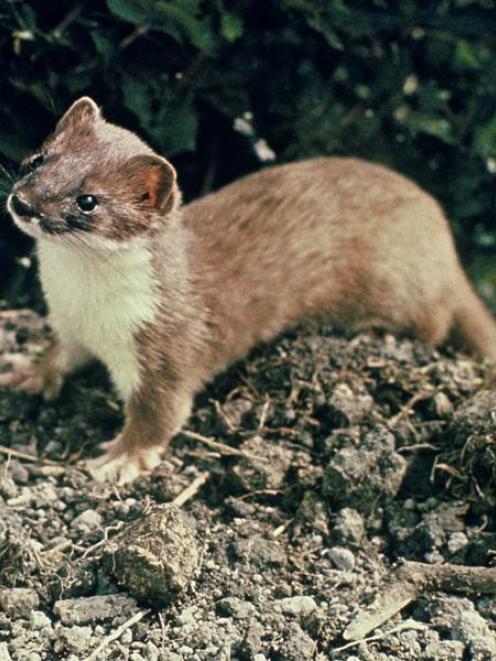 A 1080 poisoning plan is being developed by the Department of Conservation so it can be prepared if the population of rats and stoats gets out of control and threatens endangered species in Operation Ark programmes in the Catlins and Dart-Caples areas.
In recent years, mohua, or yellowhead, had shown good population recovery in the Dart-Caples and Catlins areas due to Operation Ark programmes.
Doc biodiversity assets programme manager David Agnew said staff were monitoring closely the amount of beech seed falling which was expected to increase rat and stoat numbers in the area.
Rats and stoats were the biggest threat to mohua and had been shown to be responsible for major population declines.
"Rat numbers are continuing to build and we want to control them. We want to protect the population [of mohua]."
It had been determined the best and most effective way to do that, given the landscape, was through aerial 1080 programmes.
The land involved was all public conservation land.
Doc was seeking consent for the programmes from the appropriate medical officers of health and through its own processes, he said.
It would also begin consulting with the public, hunters, neighbours and user groups about its proposals, with the aim of being ready to start the programme if rat and stoat numbers got out of control.
Up to 10,000ha in the Catlins could be covered by the proposed programme and up to 13,900ha in the Dart-Caples area.
Any programme, which was subject to funding, would probably take place in September or October so rats were controlled during the mohua breeding season.
In the Catlins, it was proposed to drop 1kg or 2kg of 1080 per ha and only small 6g baits would be used, compared with the 12g baits used for possums, Mr Agnew said.