MEMBER OF THE NEW ZEALAND ORDER OF MERIT
Dr John Hall Angus,
Lowburn
Services to the State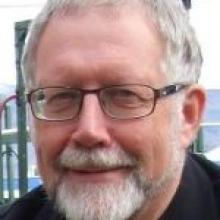 In 1977, John Angus (63), of Lowburn, had just completed a PhD in history at the University of Otago and was "looking to do something different".
He said he had always had an interest in children and their development and so took a job as a social worker in Dunedin.
"Being a social worker was hard work but very interesting and, from time to time, rewarding."
He did this for 10 years before moving to Wellington to take up an advisory role.
"After you work at the coal face for a while, you get an idea of how the money should be spent."
From 2001 to 2006 he was the principal adviser in the Ministry of Social Development, as well as leading work on preventing child abuse for the Taskforce on Action on Violence within Families.
In 2003 and 2004, he was part of a ministerial task force on the Community and Voluntary Sector.
He also helped write the Green Paper for Vulnerable Children - a discussion paper to give people a say on how New Zealand and the Government can better protect children.
From 2009 to June this year he was the Children's Commissioner with the role to monitor and assess the quality of services provided to children and to be an advocate for children under the age of 18.
He said it was a "wonderful, very satisfying" job.
"I felt it was an honour come to me somewhat out of the blue, like a gift really, a great job to do at the end of my career."
Though he has semi-retired, he is still active in helping protect children. He chairs the Child, Youth and Family complaints panel and the Advisory Committee on Artificial Reproductive Technology, as well as being on the board of the Telecom Foundation Rotary New Zealand World Community Service, a philanthropic organisation.
Of his award, he is modest.
"It's an honour but I'm surprised because a lot of other people have done the same thing with just as much wisdom as I have done."
---
Dr Tim Carey-Smith,
Dunedin
Services to palliative care
Shifting his focus from helping to bring life into the world to caring for those leaving might sound odd, but it has been challenging and rewarding, Dr Tim Carey-Smith says.
The recently retired palliative care specialist and general practitioner has been made a member of the New Zealand Order of Merit for his 20 years' service to palliative care.
The award recognises his involvement with the Otago Community Hospice since its inception.
Dr Carey-Smith said his interest in palliative care, which began in 1989, came at the time when GPs were moving out of obstetrics, an area which he had " really enjoyed".
And while people might think of cancer, death and dying in negative terms, he had found it rewarding being able to make a dramatic improvement in the way dying patients were feeling.
"People think the main thing is pain, but it isn't the hardest to treat."
Constant nausea, or even something such as a persistent cough, could make dying patients miserable.
Dr Carey-Smith also appreciated being involved in care which focused on the whole person, including their emotional and spiritual needs.
He was instrumental in taking the Otago Community Hospice from a fledgling cottage hospice to a full specialist palliative care unit with 67 staff and 300 volunteers.
He was initially not "madly enthusiastic" about the move from George St to the purpose-built facility opened in North Rd in 2002, worrying the new building would be "rather sterile". However, he soon realised the caring atmosphere staff created had flowed into the new building and "very rapidly settled".
One of his projects was instigating rural outreach teams for palliative care in Otago.
He was surprised and honoured someone had thought highly enough of the work he had done over 20 years to nominate him for the award, although he did not consider he had done anything "particularly special" when compared with his colleagues.
---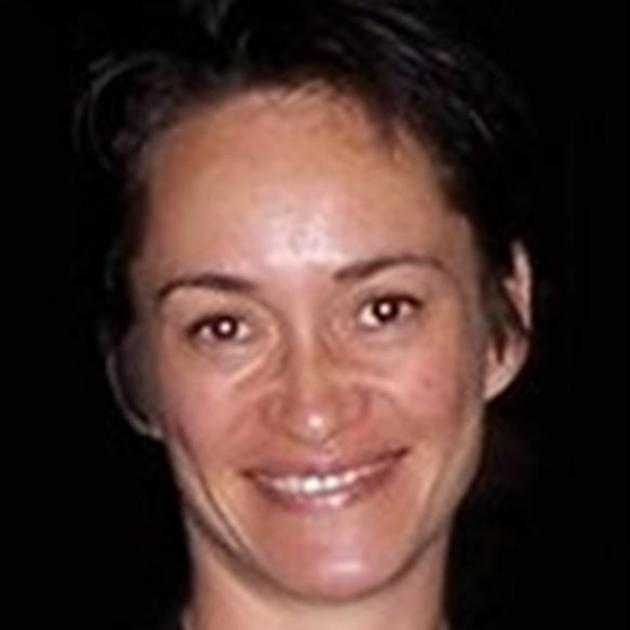 Associate Prof Merata Kawharu,
Dunedin
Services to Maori education
University of Auckland James Henare Maori Research Centre director of research Associate Prof Merata Kawharu has received an MNZM for services to Maori education.
A former Rhodes Scholar (1994), she is a graduate of the University of Auckland and has a PhD from Oxford University (1998).
In 1999, she was Visiting Research Fellow at the Centre for Cross-Cultural Research and Centre for Aboriginal Economic Policy Research at Australian National University, and in 2002 she won a Marsden Fund award for research concerning indigenous knowledge and museum practice.
She won a second Marsden Fund award in 2010.
In 2003, she was a finalist in the Montana Book Awards for editing Whenua: Managing Our Resources - a collection of articles from leading Maori and academic commentators focusing on how natural resources are managed and conserved, the law and legislation around those issues, and land tenure.
Prof Kawharu has written extensively on Maori development and the Resource Management Act, and won numerous awards for her work in Maori studies and cross-cultural research.
She has published on the Treaty of Waitangi, traditional knowledge, Maori resource management and world heritage.
Her work also includes papers on Maori socioenvironmental and development studies and reports for tribal groups, Government and the Crown Forest Rental Trust.
She is also a member of the Maori Heritage Council of the New Zealand Historic Places Trust Board, the New Zealand Rhodes Scholarship committee, and a specialist adviser to the Michael King Writers Centre Trust.
---
Terry Smith,
Danbury, England
Services to New Zealand-UK relations
Terry Smith never met Sir Keith Park. But as a historian with a father who served in the Royal Air Force (RAF), he had long known about the man whose tactical expertise and calm under pressure resulted in Britain fending off the Germans during the first major air battle of World War 2.
Sir Keith, commander of Royal Air Force 11 Group, was in charge of defending London and the southeast.
Mr Smith, now chief executive of a London financial firm, has invested countless hours of his time, gathered support from more than 10,000 people and donated between $NZ1 million and $2 million of his own money to a campaign for a memorial to Sir Keith. He is in no doubt Sir Keith, a former pupil of Otago Boys' High School, deserves to be recognised and remembered.
---
Helen Campbell-O'Brien
Invercargill
Services to literacy
Mrs Campbell-O'Brien is an educationalist who has worked to promote children's literacy for 25 years.
She initiated the "Talk First" programme for 5-year-old children who start school with little oral language, before developing "The Starter Kit for 5-year-olds" reading resource, which has been distributed to more than 4500 young Southlanders.
The kit contains literacy tools, including a children's book, magnetic letters, a whiteboard, a list of recommended book titles and a DVD and guide for parents.
"I'm over the moon," she told the Otago Daily Times about the award. "It is so necessary to stop this pattern of failure. To watch a 5-year-old failing is unbearable and my passion has always been to target them right from the word go."
Mrs Campbell-O'Brien is also a New Zealand Reading Association Southland branch member.
---
Kirsty Murrell-McMillan
Invercargill
Services to nursing
Ms Murrell-McMillan is a registered nurse who became the New Zealand Rural General Practice Network chairwoman in 2008.
"I think the award belongs more to my colleagues than me," she told the ODT from Sydney on Thursday.
"But, it is very nice, because it's an acknowledgment of the rural health workforce, which is great."
Ms Murrell-McMillan has a history of innovative leadership, addressing disparities in health through her involvement in the merger of the Rural Nurses National Network and the Rural General Practice Network.
She has also advocated on behalf of rural medical practices and multidisplinary teams and was appointed a professional practice fellow by the University of Otago in 2009, to develop a centre of learning in general practice in Invercargill.
---
QUEEN'S SERVICE MEDAL
Dr Ralph Bradley Allen
Dunedin
Services to conservation
Dr Ralph Allen spent 10 years driving the community effort to establish the Orokonui Ecosanctuary as a lifeboat for threatened native species, including several years working as a full-time volunteer.
Many people have commented on his "sheer determination" to make the project succeed, a description he does not disagree with.
"I remember someone saying to me I would never raise the money to make it happen. I thought 'bugger it, I will'," the retired plant ecologist, conservationist and self-confessed environmental activist said.
Dr Allen (63) was a founding trustee of the Otago Natural History Trust which was established in 1983 to build a "giant aviary" in Dunedin to house native birds.
The trust soon went into recess but was revived in 1999. Dr Allen was its long-time chairman but resigned last year because of ill health.
The 307ha ecosanctuary with its 8.7km-long predator proof fence was opened in 2009. So far, $5.5 million has been spent on capital developments, all funded without bank loans.
Asked about his honour, Dr Allen said it was a cliche, but it should be shared by the hundreds who had contributed.
"I might have been the one who came up with the idea, but no-one does something like this on their own ... And I couldn't have done what I did without the support of my wife and family."
Dr Allen said he also hoped the honour also recognised some of his other ecological contributions over 40 years, including being part of the Save Aramoana campaign, Native Forest Action, and co-founding Dunedin's first environment centre.
---
Paul Leslie Ferris
Dunedin
Services to education
Upon receiving a QSM for services to education, Kavanagh College former principal Paul Ferris said the real reward was making a difference to young teenager's lives.
"It's very humbling. This honour is a wonderful thing.
"Once I retired, I never believed I would be entitled to an award like this. It came as a complete surprise. It's nice to be recognised for making a difference to the lives of kids."
Mr Ferris retired as the principal of Kavanagh College in July 2010 following nearly 20 years in the position.
During this time, he developed the school into one of the largest co-educational schools in Dunedin, which is highly regarded for its excellence in education and pastoral care.
Mr Ferris was a leader at introducing international pupils to Dunedin. He has been involved with Education Dunedin, a charitable trust established to attract international pupils to Dunedin and then into tertiary study in New Zealand.
Mr Ferris was instrumental in establishing the Dunedin Secondary Schools Partnership in 2000, and was the inaugural president of the organisation.
The partnership connects the resources of 12 secondary schools in Dunedin to better support pupils, and is unique in New Zealand.
During this time, he was also the president of the Secondary Principals' Association of New Zealand in 2004 and 2005.
During his tenure as principal, he was awarded the 2009 New Zealand Catholic Education Office Laureate Award, the 2006 Spanz Leadership Award, and was made a life member of the association in 2010.
Despite retiring in 2010, Mr Ferris continues to work on the board of Tui Motu (a liberal Catholic magazine), as a commissioner for the Ministry of Education, as a mentor for school principals, and is the interim principal of the Catholic Institute of New Zealand - a new theological college based in Wellington.
---
Winnifred Elizabeth McLelland
Dunedin
For services to the Pacific community
Mrs McLelland's award reflects her extensive work on behalf of the Tongan and wider Pacific communities in Dunedin and at national level.
In 1960, Mrs McLelland was the first Tongan national to arrive in Dunedin, award authorities said.
In 1964, she began to help resettle Tongan immigrants to the city by connecting them with appropriate services and "supporting local initiatives in health, welfare, education, culture and recreation", award officials said.
While working at Cadbury Schweppes Hudson, now Cadbury New Zealand, she initially approached the managing director with the idea of getting the Immigration Department to facilitate groups of Tongan workers to come to New Zealand.
She was also instrumental in establishing the Tongan Community Group in the city in 1974 and a national body, the New Zealand Council of Tongan Women.
She was the national president from 1999 to 2000 and from 2005 to 2006.
She has also served as a voluntary interpreter for many government services.
She was, from 1999-2002, a foundation board member of the Otago Pacific People's Health Trust, now Pacific Trust Otago.
She is a life member of the Andersons Bay Bowling Club and was women's club captain for 10 years, and also established an annual Pacific Bowling Tournament.
---
Alan Roderick Munro,
Timaru
Services to the community
Mr Munro was elected to the South Canterbury Hospice management committee in 1993 and served as president and chairman for many years.
Mr Munro oversaw the establishment of an in-patient hospice unit in 1998, as well as the refurbishment of the new seven-bed hospice unit which was opened in 2009.
He has volunteered hundreds of hours of his time in support of the many fundraising activities involved.
He has also served as president of the Community Trust Hospice Foundation.
Many in the South Canterbury community see the new facility as a "testament to Mr Munro's leadership, fortitude and hard work", an honours citation noted.
The South Canterbury Hospice provides care throughout South Canterbury from the Waitaki River in the south to the Rangitata River in the north and from the ocean to the Southern Alps, covering a population base of 56,000 people.
Hospice community staff, assisted by volunteers, also support the patients and families in their own home, enabling families to care for their dying relative in the place they choose, hospice officials say.
---
Struan Munro,
Kurow
Services to local body affairs and the community
Struan Munro likes to get in on the ground floor.
Mr Munro, who, after 42 years as an elected representative retired in 2010 due to family commitments, was the inaugural chairman of the Otematata Community Board in 1980, an inaugural member of the Waitaki Lakes and Rivers committee and was elected to the Waitaki District Council when it was established in 1992.
He knows the lay of the North Otago land - even that which can no longer be seen.
"We were here before those lakes were here," he said at his home on the banks of Lake Aviemore on Thursday morning.
Those lakes, Benmore and Aviemore, which lie atop land once owned by the Munro family, had made huge changes to the area.
"We've been really, really lucky in Waitaki with water," he said.
However, that luck would one day run out unless further changes were made.
"It [the lake system] needs more storage; it seems a sin to see all that water go out to sea.
"The bureaucracy they have to meet today is a nonsense; it's holding up a lot of progress.
"You'd never get Benmore and Aviemore built today under the Resource Management Act."
Further amalgamations between regional and district councils were needed to minimise the duplication of work done by public servants, he said.
Mr Munro was proud to receive such recognition, but said his family probably deserved it more considering the number of family engagements he missed through the years.
He would cherish the acknowledgement alongside the Alfred O. Glasse Award he received as a non-planner from the New Zealand Planning Institute last year.
And while Mr Munro would love to help shape the district's future as he had its past, his days as a public servant are over. Instead, he will watch developments from the water's edge.
---