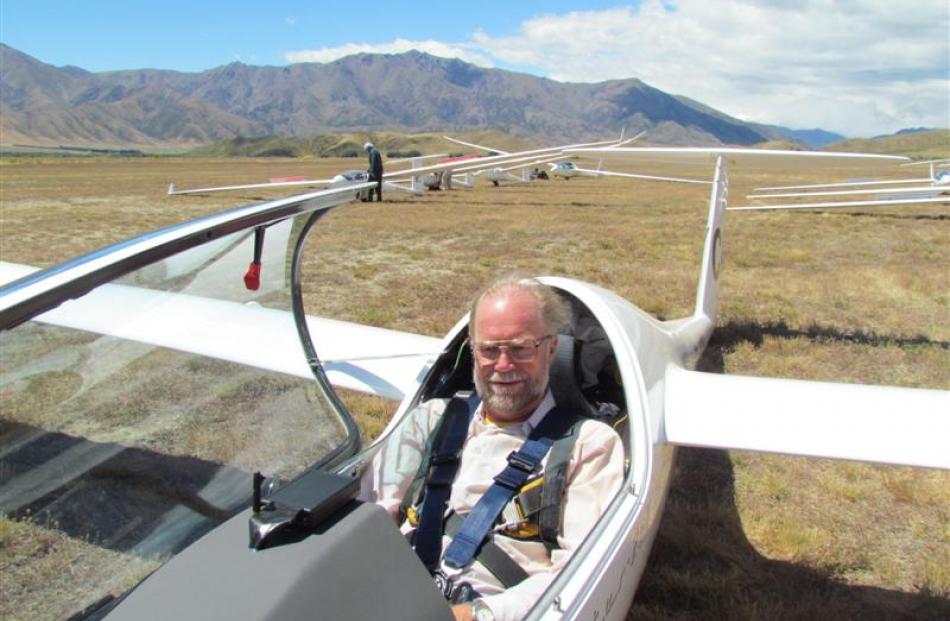 Competitors in the Multi-Class National Gliding Championships took to the skies again on Monday after an enforced two-day break because of poor flying conditions.
Flying was cancelled on both Saturday and Sunday, but race director Ralph Henderson said although two days had been lost because of a lack of wind above the Omarama Airfield, he now expected today to be the last day on the ground before the weather cleared up for a clear run through to the end of competitive flying on January 12.
''On Sunday the air was just too stable. There were not enough thermals.
''Rain is forecast for tomorrow [Wednesday], so we might lose one more day, but the rest will be all right.''
Windy conditions meant the course length had been increased from 377km to 402km on day three of racing on Monday and forecast rain for today meant the course had been extended again to 500km yesterday, Mr Henderson said.
The 28 competitors taking part this week had needed to display ''a range'' of piloting skills over the past two days, he said.
He had also been thrilled with the organisation displayed by staff from Glide Omarama, as well as the local reaction to the competition, many people turning up to view the gliders taking off, Mr Henderson said.
''There are people everywhere - it's gone wonderfully well.''