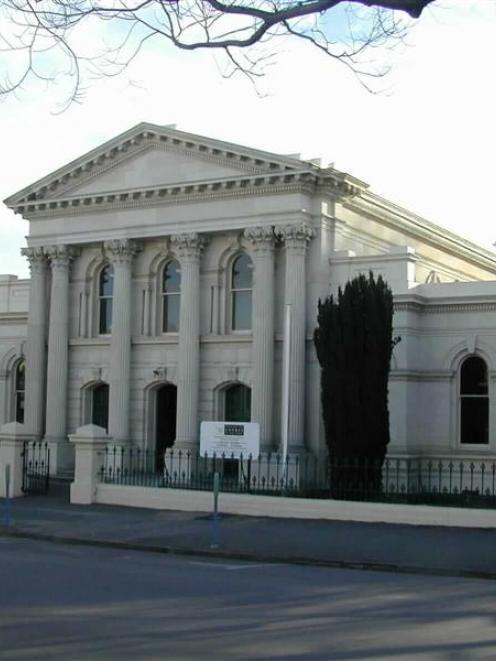 The Government will today confirm whether court services in Oamaru and Balclutha will be retained in their existing state.
Proposals to streamline the New Zealand court system and slash 31 jobs at 13 courts were announced by the Ministry of Justice in October.
As part of those plans it was proposed that Oamaru and Balclutha District Courts be re-designated as hearing-only courts, which would mean the closure of district court offices.
At least two staff at the Oamaru District Court and two in Balclutha could be out of work if administrative functions are moved to Timaru and Dunedin respectively, as proposed.
The Public Service Association has warned that any job losses would meet a ''backlash'' from provincial New Zealand.
PSA national secretary Richard Wagstaff said the public wanted face-to-face services and any forced redundancies would hit communities hard.
''These are good, skilled jobs being taken out of provincial New Zealand, where good jobs are increasingly hard to find."
Clutha Mayor Bryan Cadogan said he hoped Balclutha would retain its two registrars.
''I will be really disappointed if this ... cornerstone service is withdrawn from our community. Every community needs this service."
The Government does not have figures on public use of the Oamaru and Balclutha registry offices, which are to be cut under its proposal.
The Otago Daily Times had requested the figures in October but was told by a Ministry of Justice spokesman it did not collect that data on a court-by-court basis.
The courthouses in Balclutha and Oamaru were two of seven courts closed last year after they were deemed to be at risk of collapse in an earthquake.
For the past year, Balclutha criminal court hearings have been held in Gore, while Oamaru sittings have taken place at the town's Opera House.
In October, Courts Minister Chester Borrows said remedial work on the Balclutha courthouse was not being considered because of structural issues with the building, including subsidence.
An assessment of the cost to earthquake strengthen the Oamaru courthouse is still being completed.