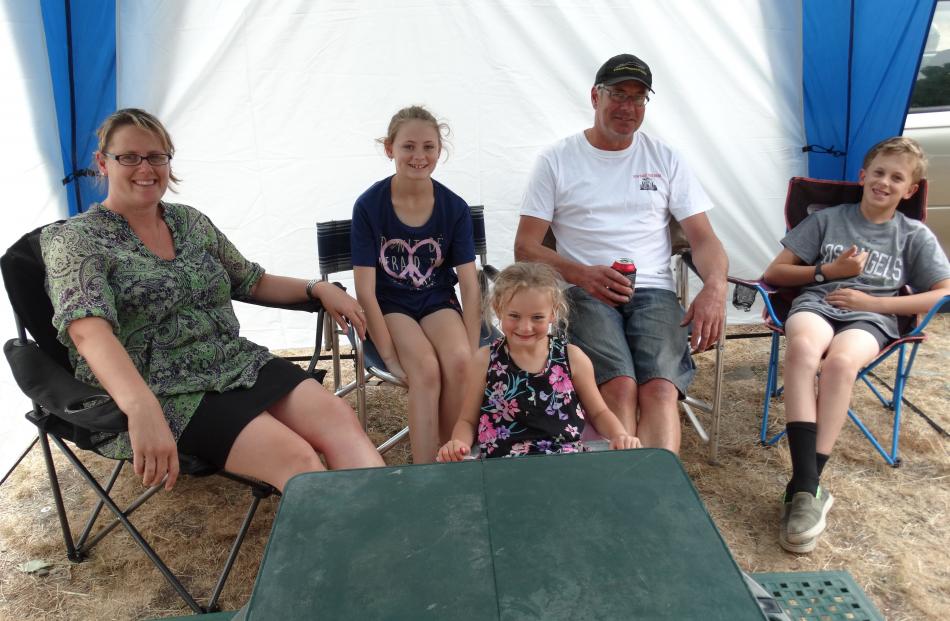 All family traditions start somewhere and as far as Oamaru's Amie Rawson is concerned, there's no better place than Parsons Rock camping ground on the shores of Lake Aviemore.
Mrs Rawson, together with husband Nathan and children Kaiah, Macey, Jai and Lily, are spending another summer holiday at Parsons Rock camping ground near Otematata in the Waitaki Valley, which they have done since she was pregnant with Lily.
It is the place she camped as a child with her parents, a family tradition she was introduced to about 30 years ago and had continued since.
Mrs Rawson had fond memories of water sports, hot weather and card games, while as an adult she was still able to enjoy those activities as well as teach her children a thing or two about them.
``I guess we've kept the tradition going because now our children are having the same experiences, but with a little bit more of the creature comforts we didn't have. We've got a hot running shower and hot water for dishes.
``When I was little we had to boil water to get our hot water.''
The Rawsons have a prime lakeside spot with comfortable surroundings to make their stay as enjoyable as possible.
They spend their days on the water, relaxing or chatting with their fellow campers.
Mrs Rawson was adamant they would continue to come back every year.
``I hope so. Nathan has whispered about a crib, but it would take longer to run the kids down to the lake.''
She believed their children would continue the family tradition if they had children of their own.
``I know our kids will continue to come and do this because it gets in your blood and under your skin.
``It would be hard to get Nathan to go anywhere else too - he's very habitual. If it's not broken, don't fix it.''
 - Daniel Birchfield