Sobering and emotional - those were words describing the situation of Lake Ohau Village residents returning to fire-ravaged homes to sift through the remains.
One reported their dog had found all his toys intact; another said some tools had survived in a workshop.
Others were not so lucky and the charred remains of a stove, bunk bed frame, heat pump, sofa, glass mirrors, satellite dish, chimney, water tanks, trailers and cars were visible during an escorted media visit yesterday.
The smell of burning hung in the air while a few residents picked through belongings.
None wanted to speak directly to the media.
Throughout the village there were burnt tree stumps, roofing metal and corrugated iron, twisted and blowing in the wind. And in between - houses untouched by the flames.
Residents have been allowed back into the village on a rostered basis following the fire nine days ago, which destroyed 48 buildings and burnt through 5000ha of the Mackenzie Basin.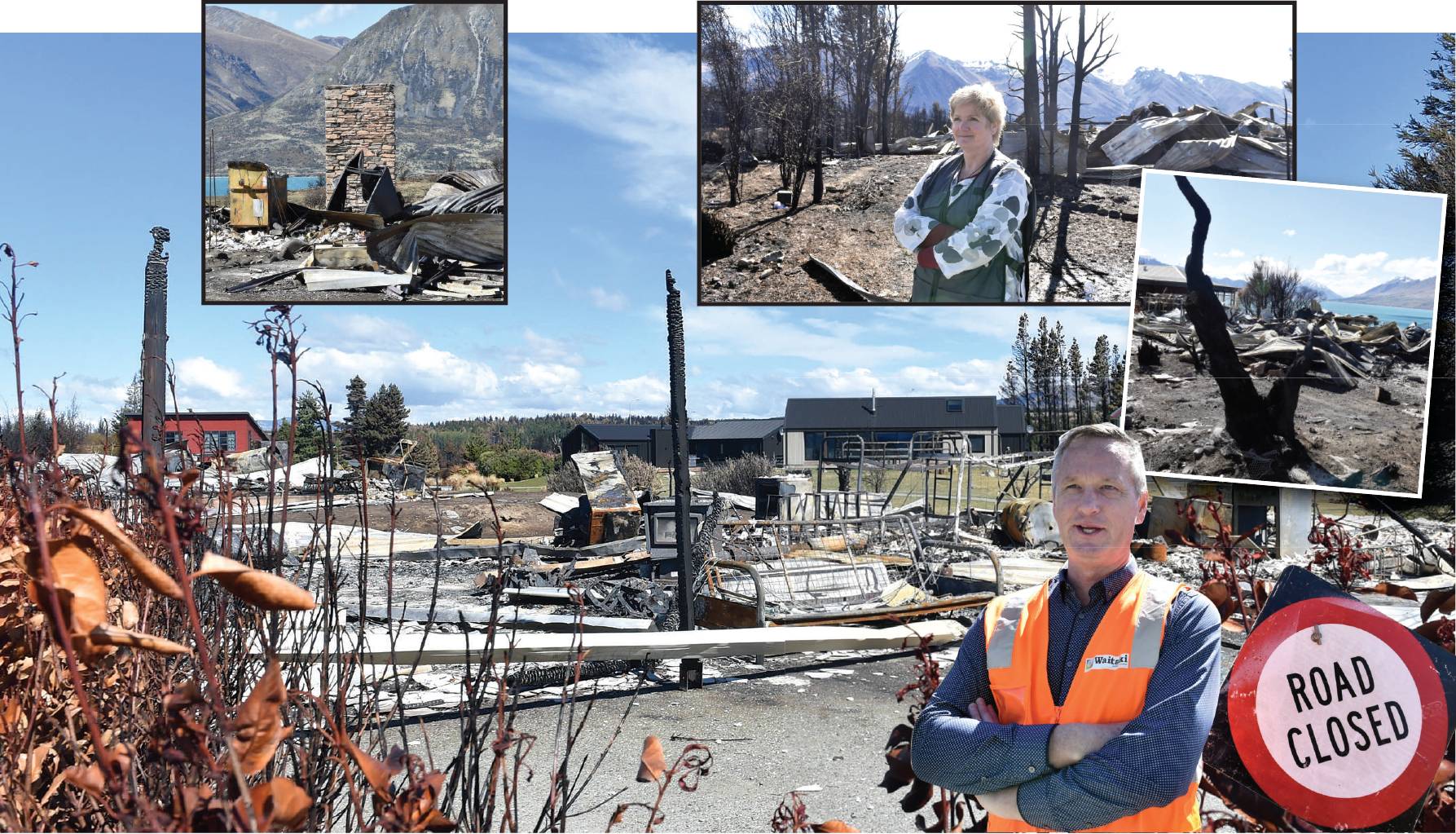 Waitaki Mayor Gary Kircher said it was a sobering and emotional time.
While some had been to the village to see the destruction, they had not been allowed into their homes.
"It is a whole other step to go into a devastated property and start fossicking around to see what little mementos they have been able to find in the remains of their houses.
"These have been very intense fires. In most houses there is no sign of any timber at all - it has just been incinerated. So it is really only ceramics and so on that will survive and for some people that will be their only memento."
Mr Kircher said councillors and community board members visited the village yesterday for the first time since the fires.
Following the blaze, Civil Defence Minister Peeni Henare announced the Government had provided $100,000 to a mayoral relief fund.
Mr Kircher said that more money was needed and confirmed that he had approached the Government for additional funding.
It was a unique situation operationally, involving 24/7 security and multiple health and safety risks.
Contractors were due to arrive today to assess wastewater and the power supply.
The focus was now on the rebuild, Mr Kircher said.
Fire and Emergency New Zealand incident controller Graeme Still said it would be "months", not days, before the cause of the fire was known.
Waitaki District Council recovery manager Lichelle Guyan said she would be working with Fenz following a "review" to see what recommendations could be made in the future for other small communities.
Her role focused on health and safety and getting residents back into the village as soon as possible.
"It is an incredibly resilient community and many will want to get in and rebuild as quickly as possible."