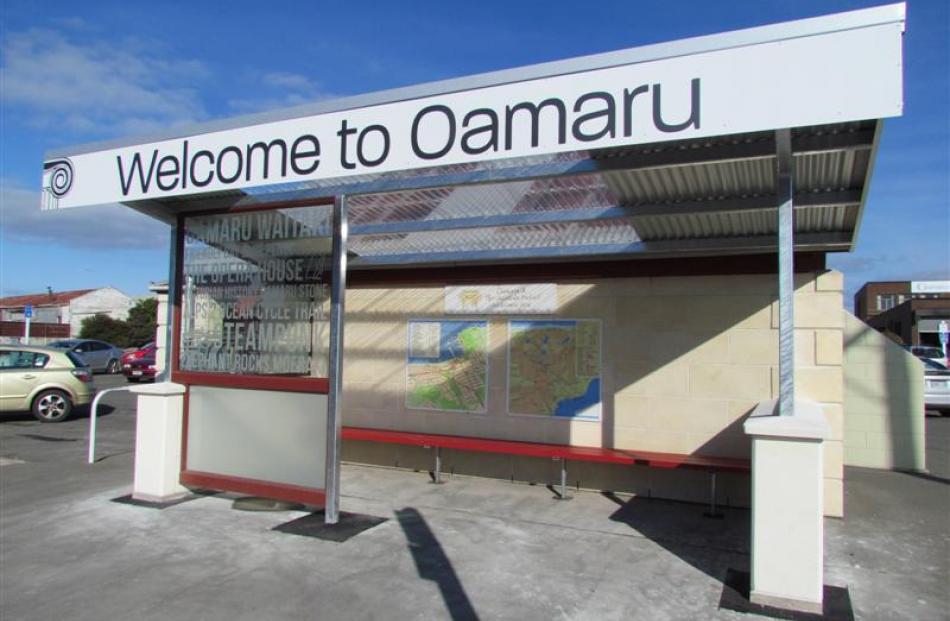 Tourists and visitors arriving or leaving Oamaru by bus now have shelter against rain and wind and can learn more about the Waitaki district's attractions.
Buses stop in Eden St - some for lunch - but people have had nowhere to shelter until the Waitaki District Council built this Oamaru stone, steel and glass structure using one wall of the public toilets.
Visitors can also get a glimpse of local tourist attractions.
The old post office (now the council headquarters), is etched into the glass, along with other attractions such as the Blue Penguins, Victorian history, Alps 2 Ocean cycleway, Steampunk, Moeraki and Elephant Rocks.
There are also maps of Oamaru and the Waitaki District and their attractions.
Council roading manager Michael Voss said working with local businesses to construct the shelter was a win-win for everyone involved.