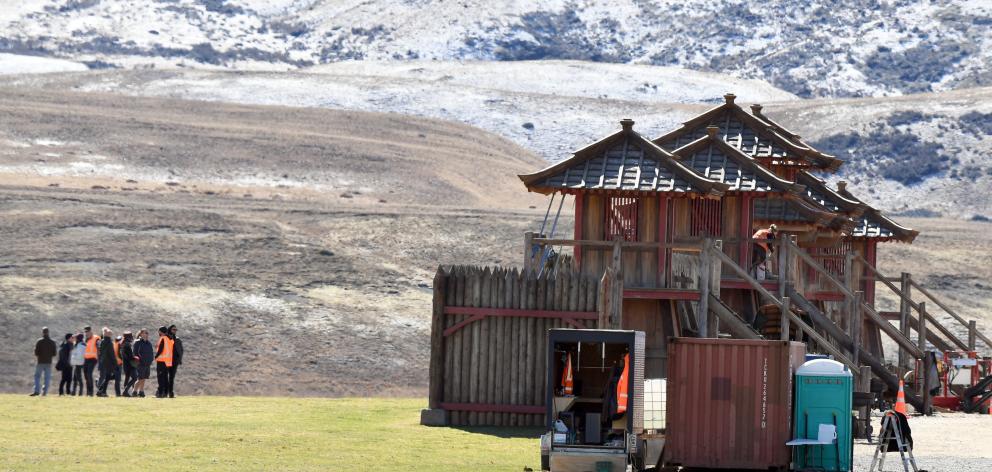 The Waitaki District Council has received a thumbs-up from the producers of a Disney movie, part of which was recently shot in the Ahuriri Valley.
Yesterday, council chief executive Fergus Power confirmed Mulan's executive producer Barrie Osborne met council staff on November 30 in a ''debrief'' of Disney's experience in dealing with the council ''prior to, and during, the filming of Mulan''.
The council's planning and regulatory teams received good feedback and due to the experience the council was ''fully confident'' it could help other major film productions if they chose to film in the district, Mr Power said.
The $290 million remake of the 1998 animated Disney classic closed Birchwood Rd in the Ahuriri Valley intermittently for filming for about a month. Up to 900 crew were involved.
It was expected to bring at least $13 million of spending to the district.
Movie website IMDb said the film was in post-production and has an expected release date in the United States of March 2020.
Mr Osborne's filmography includes 103 titles. He was executive producer for Disney's Pete's Dragon filmed in Tapanui, West Otago, in 2015.
He received ''special thanks'' for two recent Kiwi films  Pork Pie (2017) and Hunt for the Wilderpeople (2016).
In 2004, he shared a Best Picture Oscar for The Lord of the Rings: The Return of the King with Peter Jackson and Fran Walsh.