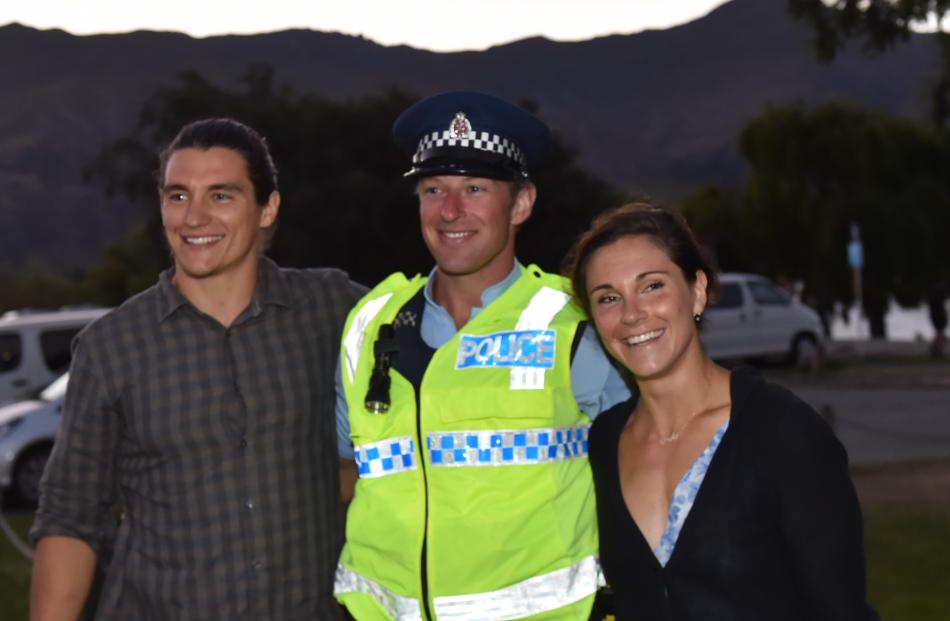 New Year's Eve revellers were out in force throughout Otago at celebrations to welcome in 2018.
Queenstown was buzzing but the resort did not feel as jam-packed as previous years as the countdown to midnight on Sunday neared.
With the resort basking in sunnier weather than expected, between 12,000 and 15,000 people were expected to see in the New Year on the waterfront and watch a fireworks display above Queenstown Bay.
A stiff southerly breeze made for a blustery afternoon in the Wakatipu Basin, but the wind continued to ease as the evening wore on. Temperatures were forecast to fall to a cool 13degC.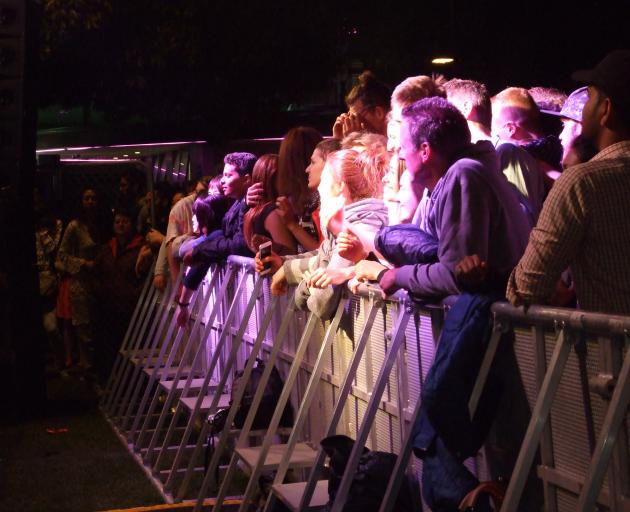 Live music began on the main stage in Earnslaw Park at 7.30pm and there was also a DJ stage set up beside the Memorial Gate.
Police were a highly visible presence on the town centre's streets; more than 80 extra officers were brought in to to deal with the influx of domestic and international visitors.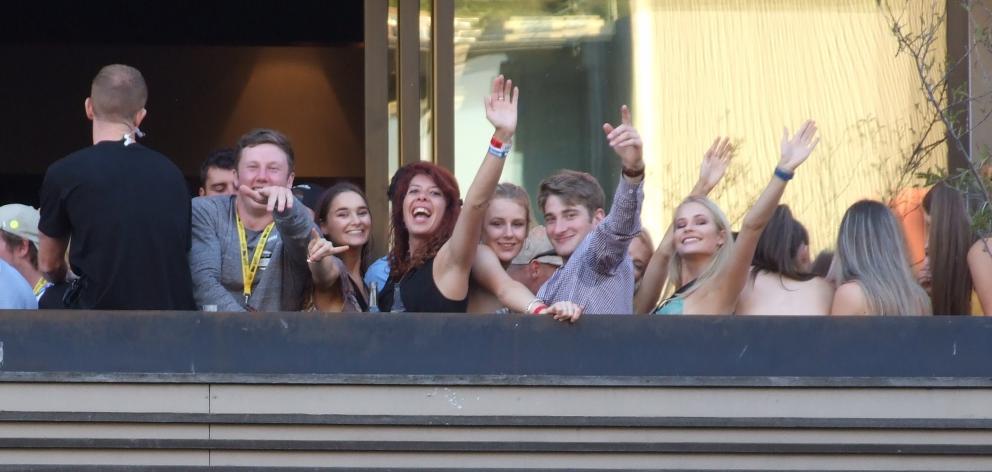 Oamaru street party moved indoors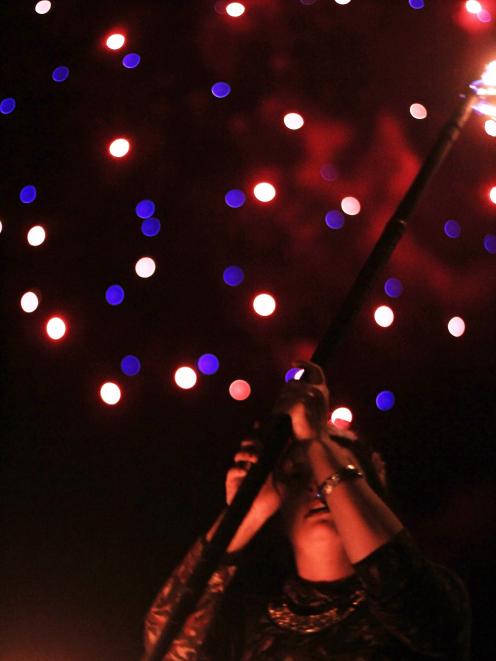 In Oamaru, bagpipes played while a small crowd counted down the end of 2017 at Friendly Bay, and fireworks - for the first time since the turn of the millenium - ushered in the New Year.
The Waitaki Lakes are a hot spot on New Year's Eve, but this year a celebration was also held in Oamaru.
However, forecast rain meant the Harbour St street party was moved indoors to the Loan & Merc.
An all ages crowd of about 200 listened to music and dancing, while across the street about 100 watched movies in The Stables, which had been converted into a cinema for the night.
Hot time at Rhythm and Alps
A big crowd was treated to more great music and sunny weather on day three of the Rhythm and Alps festival at Cardrona Valley earlier in the day.
British singer-songwriter and record producer Neo Jessica Joshua had people on their feet in sweltering conditions near Wanaka.
The three-day festival began on Friday and director Alex Turnbull expected about 10,000 people to turn out for the New Year's Eve event.
A liquor ban in Queenstown, Frankton, Arrowtown, Wanaka and Hawea came into effect on Wednesday, and would be enforced until January 6.
Fine dining in Central Otago
Restaurant meals and pub bands were the main fare for New Year's Eve in Central Otago, where some hotels had live music or DJs and some restaurants had special menus.
Many in Alexandra dined out and headed home before midnight, but others in Clyde and Bannockburn saw 2018 in backed by pub music.
Large crowds gathered in Bannockburn, Clyde and Cromwell, and also in Naseby, where the New Year was piped in.
Central Otago sub-area supervisor Senior Sergeant  Ian Kerrisk said the large crowds in Central Otago had been well behaved and no incidents had been reported.
- Reporting by Guy Williams, Pam Jones, Gregor Richardson and Hamish MacLean