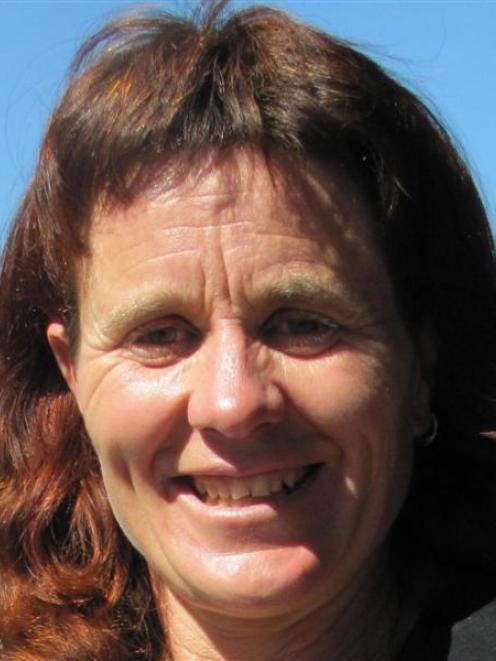 Suggestions of bias for a proposed watersports facility on Wanaka's lakefront angered and ''offended'' members of a hearing committee yesterday.
Speaking on day two of the draft Wanaka lakefront reserves management plan hearing, lawyer Jan Caunter echoed concerns raised by a previous submitter about changes made to the plan by the Wanaka Community Board.
Ms Caunter referred to a policy in the plan's original draft to: ''Consider support for the construction of a combined Watersports Club building within the southwestern end of Roys Bay Reserve''.
Following a community board workshop in March the policy was reworded to read: ''Buildings consistent with the objectives of this management plan will be allowed within the Roys Bay Reserve''.
The change ''put the ball firmly in the court of the watersports users and they have been celebrating ever since'', Ms Caunter said.
Wanaka Residents Association spokesman Roger Gardiner earlier said the wording change resulted in a ''wide-ranging new policy with implications for all of Roys Bay and other reserves''.
Ms Caunter was representing Lyall and Gaynor Shearer and Ross and Judy Young, who object to buildings on the lakefront.
''My clients, along with ... other submitters, have a genuine concern that the community board has predetermined the final outcome of the watersports trust's desire to allow a building on the foreshore,'' she said.
Her comments prompted another strong reaction from hearing committee chairwoman and community board chairwoman Rachel Brown, who said she was ''deeply personally offended to be once again accused of predetermination'', referring also to Mr Gardiner's comments the day before.
''I took a statutory declaration to become a member of the community board and I take that seriously,'' Ms Brown said.
''We changed that clause because it specifically mentioned the intent of the watersports trust ... [leaving it in] would look like we were specifically advocating for them ... we were trying to do a better job by accommodating more people.''
Hearing committee members Calum MacLeod and Bryan Lloyd also rejected the notion of bias.
''You seem to be suggesting that the sports facility is a fait accompli ... I take exception to that as well,'' Mr Lloyd told Ms Caunter.
Wanaka Watersports Facility Trust chairman Michael Sidey said the submissions supporting a building for lake users far outweighed those in opposition.
However, it was ''not an us-and-them debate'', but rather a debate over what was best for Wanaka.
Wanaka Rowing Club member Eachann Bruce said rowing was one of New Zealand's most successful Olympic sports and ''with success comes people wanting to get involved''. However, the lack of a lakeside clubhouse in Wanaka meant rower numbers had dwindled in recent years and the proposed facility would help revive youth participation.
Triathlon promoter Tom Pryde said Wanaka had become the triathlon, multisport and adventure capital of the world, and should do ''whatever it can to ensure that that status remains'', including allowing the watersports facility to proceed.
The hearing committee will prepare a final draft of the plan for consideration at next month's community board meeting.