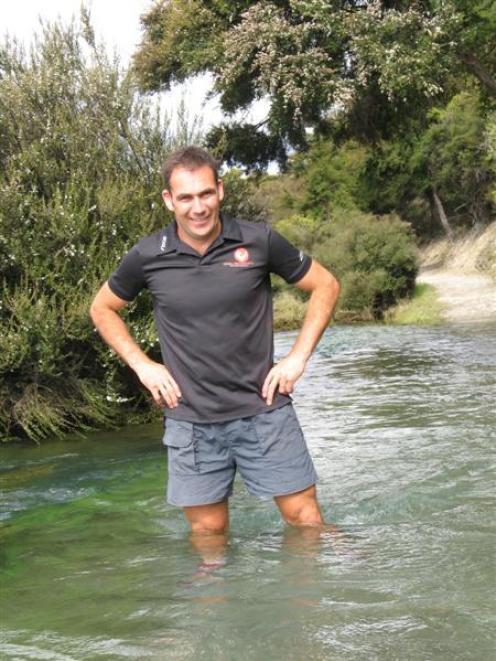 Weather woes continue for Wanaka and Queenstown's already high waterways. More rain is expected today and heavy rain is forecast for the weekend.
While Otago Regional Council flood managers maintain there is unlikely to be any major flooding in the resort towns, the Challenge Wanaka long-distance triathlon event on Saturday could be disrupted if MetService's bad weather predictions pan out.
Lake Wanaka has dropped about 25cm since it peaked last Friday and Dunedin-based Rain Effects hydrologist David Stewart said the small amount of rain forecast for today would simply ''slow the rate of fall''. However, ORC flood manager Jean-Luc Payan expected high water levels to be maintained or rise slightly.
Another front arriving at the weekend was expected to bring more significant rainfall, but both men said it was too early to say how that would affect lake and river levels.
Mr Stewart said the impact of the predicted 12-hour ''heavy burst'' of rain on Saturday depended on whether the front sped up or slowed down. Invariably, the timing shown in a wet weather system forecast several days out from the event would change, he said.
If it sped up, lake levels and Challenge Wanaka could be adversely affected.
High lake levels have left the event's run leg director Terry Davis guessing about the 42.2km route.
The preferred course, along the Outlet Track next to the Clutha River, was still flooded in places yesterday but Mr Davis was not yet ruling out the possibility it could be used on Saturday.
The decision to use the track or move to an alternative would be made on Friday, he said.
''If the water level doesn't go down, or if it does go down and the track is unrunnable, then we will move to an alternative course.''
Mr Davis said something similar happened before the Challenge two years ago but the water dropped enough to allow repairs to be made.
''By Saturday, it was a brand new track.
''It was beautiful.
''So we are kind of hoping that is going to eventuate again.''