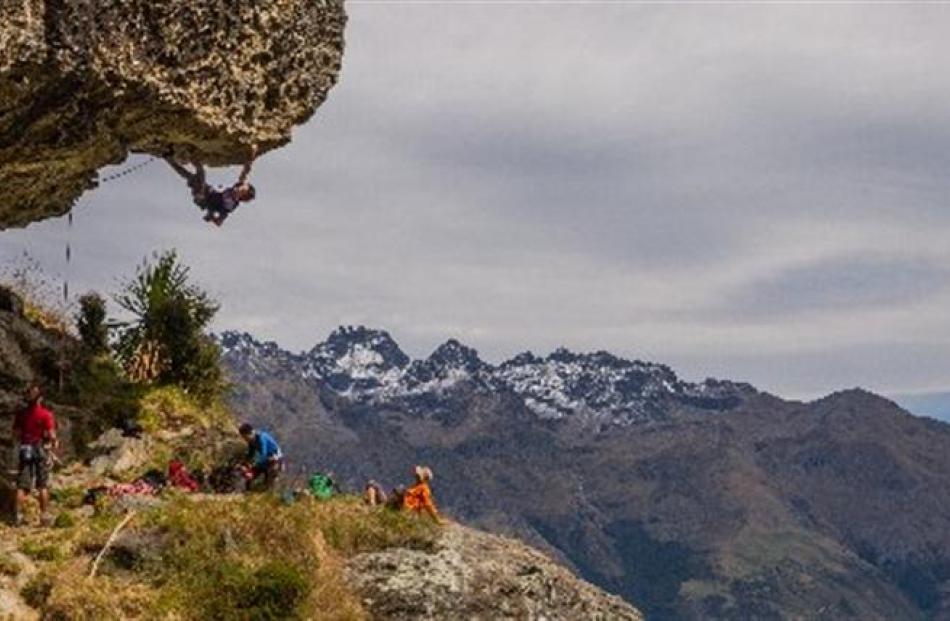 Jeremie Lemaitre climbs Proud Monkey Roof, high in Wye Creek on Saturday, during the X-Wye Climbing Festival held in Queenstown at the weekend.
Queenstown Climbing Club president Guillaume Charton said it was the third festival, attracting 70 people from the South Island and Australia.
After a short movie festival on Friday night, with a focus on climbing, including one about Wye Creek, made by Mr Charton, teams of climbers took part in a climbing marathon on Saturday, making more than 500 climbs in total.
Bad weather forced participants indoors on Sunday where the top 14 climbers competed on the indoor wall at the Queenstown Events Centre.