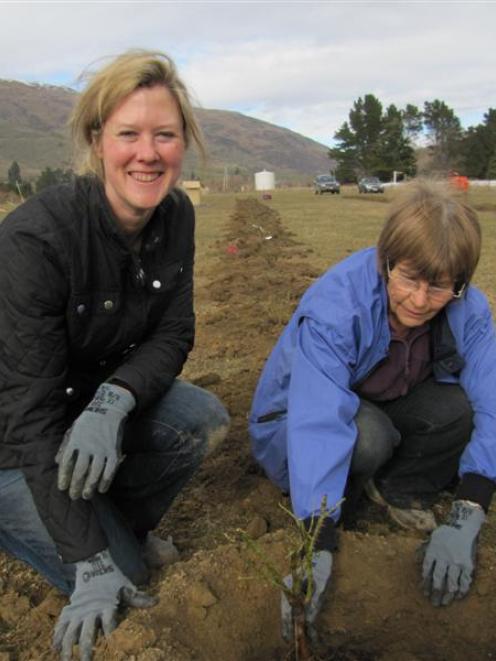 Four hundred and fifty specially bred roses are being planted in the Cardrona Valley in readiness for the opening of a new distillery.
Desiree Reid, of Zescent, obtained resource consent for the distillery from the Queenstown Lakes District Council last month and plans to make whisky.
However, during the 10 years she will wait for her first batch of whisky to age in readiness for sale, she will make fruit liqueurs and perfumes, and that is where her roses come in.
They are a breed called damask, renowned for centuries for being ''heavily perfumed''.
Ms Reid told the Otago Daily Times yesterday a Nelson rose specialist had been growing the roses for the last two years.
They are now going into ground, near the bottom of the road to the Cardrona Alpine Resort, next to the distillery site.
It will takes a tonne of hand-picked petals to make a litre of rose oil, which will be sold as perfume or used to flavour orange peel and rose petal liqueur.
Ms Reid said her authentic, copper whisky still was due to be shipped from Scotland in December but her German still for making perfume, fruit liqueur and vodka was already in storage in Cromwell.
She expects work on the distillery building to start before Christmas, which is ''a wee bit behind time'', and it should be in operation before next winter.