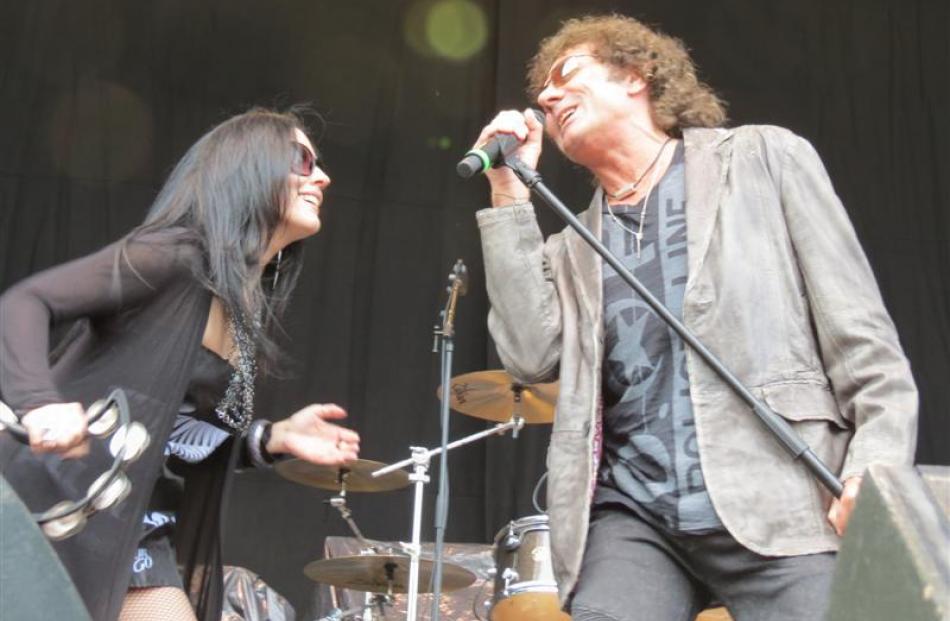 Stephanie Calvert and Mickey Thomas of Starship (top) sang the crowd-pleasing hits Nothing's Gonna Stop Us Now and We Built This City.
The American band shared the bill with English art rockers 10cc and rebel southern hard rock survivors Lynyrd Skynyrd for the 2014 Gibbston Summer Concert on Saturday.
Organisers, promoters, police, St John, the bands and fans all deemed the concert a success. Gibbston Valley Winery hosted the most patrons out of the three concerts on the nationwide tour, as more than 14,000 revellers flocked to Gibbston for the event.
Planning begins in March to host the fifth annual Summer Concert Tour at Gibbston Valley Station in 2015.