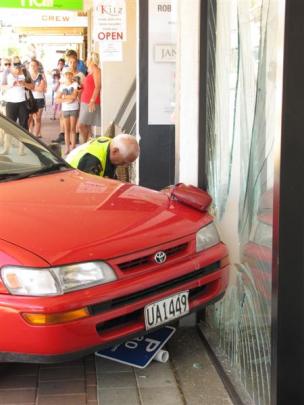 An elderly woman pedestrian suffered moderate injuries when she was hit by a Toyota Corolla while walking along the footpath in Helwick St, Wanaka, about 3.30pm yesterday.
Senior Constable Sean Hurley said the elderly woman driving the car used the accelerator instead of the brake and the car crossed the footpath and crashed into the window of Gallery 33.
The pedestrian was run over but not pinned by the car. She was taken to the Wanaka Medical Centre yesterday afternoon for X-rays of her foot.