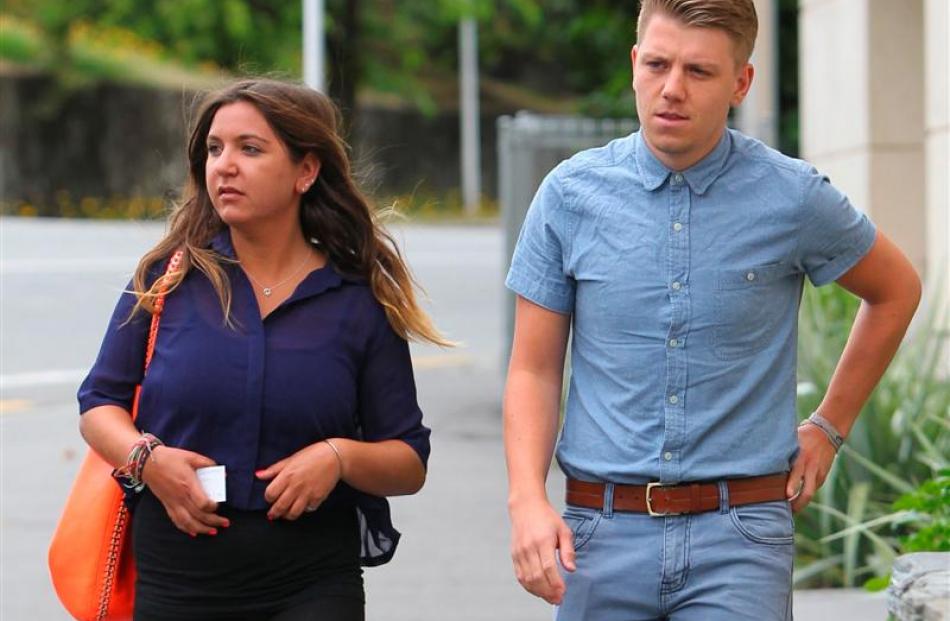 Two backpackers who caused more than $60,000 damage to six Queenstown businesses earlier this month have been convicted of intentional damage.
British tourists Kim Noar (23) and Gregory Day (25) admitted swinging on a sprinkler system pipe at Nomads hostel on Valentine's Day.
The pipe broke and hundreds of litres of water flooded through the Church St backpackers' first-floor common room and into five other businesses below in the same building.
Noar and Day pleaded guilty in the Queenstown District Court yesterday and were each ordered to pay $1775 in reparation, to cover the businesses' insurance excesses.
The pair had initially applied for diversion but, after discussions with insurance firms, police decided the level of reparation was too high.
The conviction leaves the pair liable for civil claims by the insurance firms.
However, Day was due to leave the country for Melbourne at 4pm yesterday and Noar for Asia this morning.
''I accept it was not a deliberate action on your part to damage the pipe,'' Judge Michael Turner said.
''However, you have pleaded guilty on the grounds of recklessness that when during your festivities you swung on the pipe, you must have appreciated that damage could have been caused to the pipe but carried on regardless,'' the judge said.
Lawyer Sonia Vidal told the court Noar and Day, who were working for accommodation at Nomads, had been to each business and apologised in person.
''They are very remorseful for their actions and had no appreciation their foolishness would have this impact,'' Ms Vidal said.
Firefighters were called to Nomads shortly after 4am on February 14, when water flooded through the budget hostel and down into Cup & Cake, Devil Burger, Below Zero Ice Bar, Cowboys Bar, and a convenience shop.
Attempts yesterday to contact the owners of businesses affected by the flooding were unsuccessful.
The building's insurer, QBE, did not respond to questions by deadline last night.