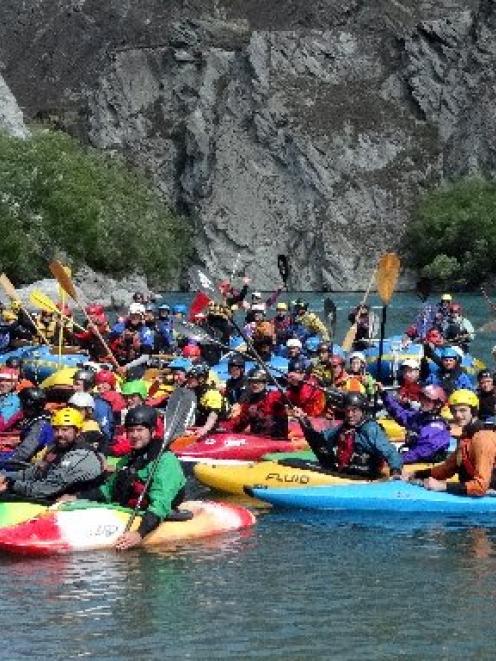 Kayak and rafting enthusiasts take to the ''dog leg'' section of the Kawarau River yesterday to protest against the possibility of jet boats being allowed to use that stretch of river.
The protest was prompted by news K-Jet has made an application to the Queenstown Lakes District Council for an exemption to allow powered craft to operate on the lower section of the Kawarau River, below the Arrow River confluence.
However, protest organiser Gordon Rayner said they were told on Friday morning the application had been withdrawn.
K-Jet declined to comment on the application or why it had been withdrawn.
District council spokesman Lee Webster said: ''The applicant [last week] advised they do not wish to have its exemption application considered formally by the council until it has provided further information to assist that decision.''