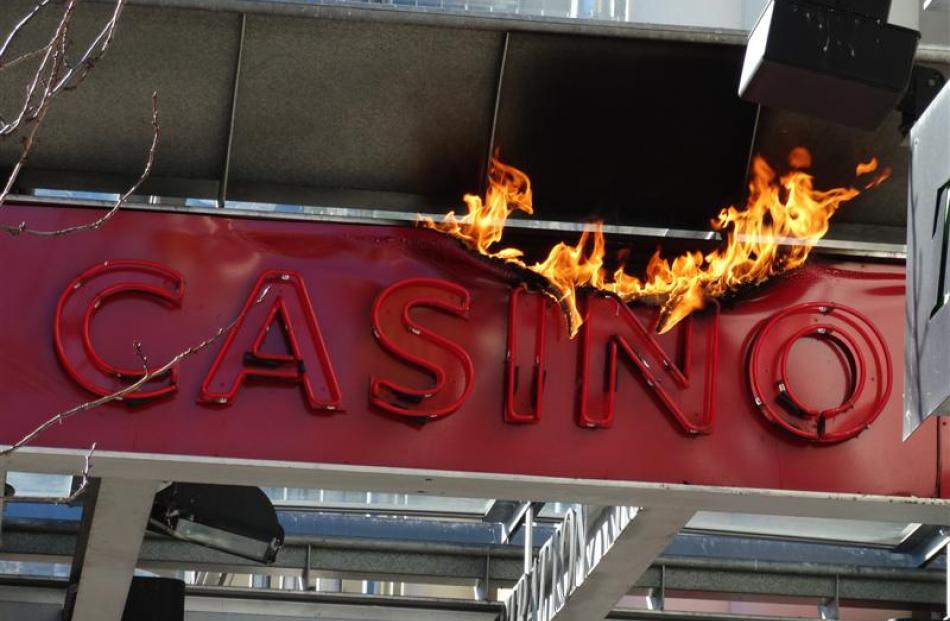 Firefighters douse a neon sign that caught fire at the entrance of the SkyCity Queenstown Casino in Beach St yesterday.
A large crowd of onlookers gathered as two appliances responded to the small fire at 12.20pm.
Queenstown Volunteer Fire Brigade chief fire officer Terry O'Connell said the callout was unusual.
The fire was likely to have been caused by an electrical fault or a birds' nest.