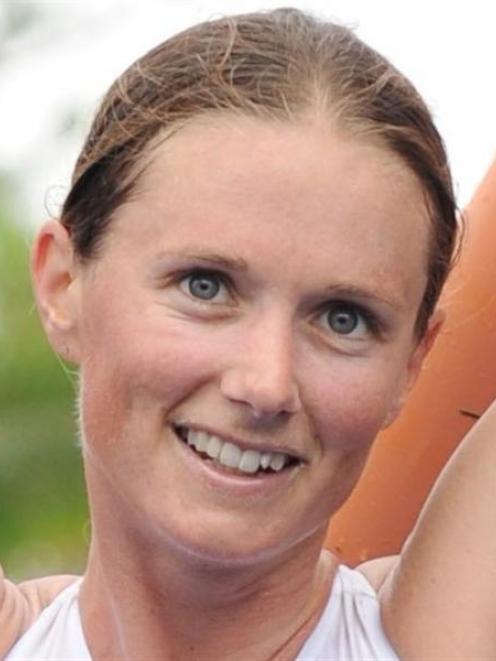 Wanaka triathlete Nicky Samuels has had a boost in her bid for a place in the New Zealand team at the Commonwealth Games.
Triathlon New Zealand yesterday confirmed Samuels had been added to the nominations to the New Zealand Olympic Committee for the women's individual triathlon at the Glasgow Games.
A response from the NZOC is expected next week. Samuels was initially named a reserve for the mixed team relay but was not named in the individual event.
She appealed that decision, arguing her achievements should have earned her a spot beside Andrea Hewitt (Christchurch) and Kate McIlroy (Wellington).
On review, the Tri NZ selection committee was ''satisfied Nicky has demonstrated potential to finish in the top six of the Commonwealth Games field''.
Samuels, who is in Europe completing her preparations for Glasgow, was delighted at the news.
''I'm very happy to be nominated for the Glasgow team and have the chance to represent my country if selected,'' Samuels said.
''I knew in my heart that my results were good enough to be in the team. Although it took a bit longer to get to the bottom of this, it is the right decision, so I'm happy with the outcome.
''I move into the next training phase motivated and excited for the challenge that lays ahead and also the chance to race in Glasgow on a course that is suited to a strength-based athlete such as myself.''
Tri NZ high-performance director Graeme Maw said the appeal process had been thorough.
''We were asked to reconsider the available information, including some specifically highlighted by Nicky, and are now satisfied Nicky has the potential for a top-six finish,'' Maw said.
''We are pleased to add Nicky to our nominations and look forward to hearing from the New Zealand Olympic Committee in the week ahead.''