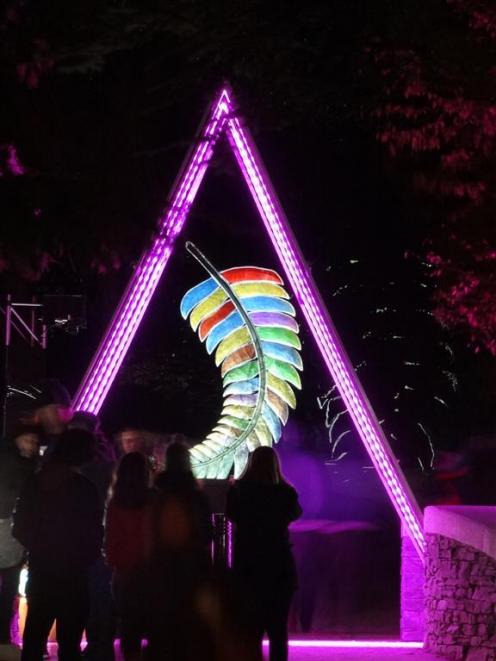 Queenstown's first light and sculpture festival has smashed expectations.
Organisers of the LUMA Southern Light Project thought they might get 4000 people through Queenstown Gardens over the weekend, but they got that many on Friday's opening night.
Festival trust board member Tim Buckley estimated yesterday 4000 people also wandered the gardens on Saturday night looking at the free light installations, which were switched on at 5.30pm each night.
Other features were a pop-up bar in the rose gardens, a free outdoor cinema and live music.
The event, with a $75,000 budget, supported by many in-kind contributions, also had installations at Earnslaw Park and along the Queenstown Bay waterfront.
Mr Buckley said: ''We've been as surprised as anyone else, to be honest, how it's been received.
"It's really good to see a broad mix of Queenstown's night life come together at once. It's been great.''
Plans were already being hatched for next year, he said.
"There's a few more parts of the gardens that we'd like to activate, if we can. We'd like to keep the format the same - finishing early and making it an open invitation.''
A photo exhibition featuring the work of Wakatipu High School students will be beamed on to downtown Queenstown buildings for three days from Thursday.