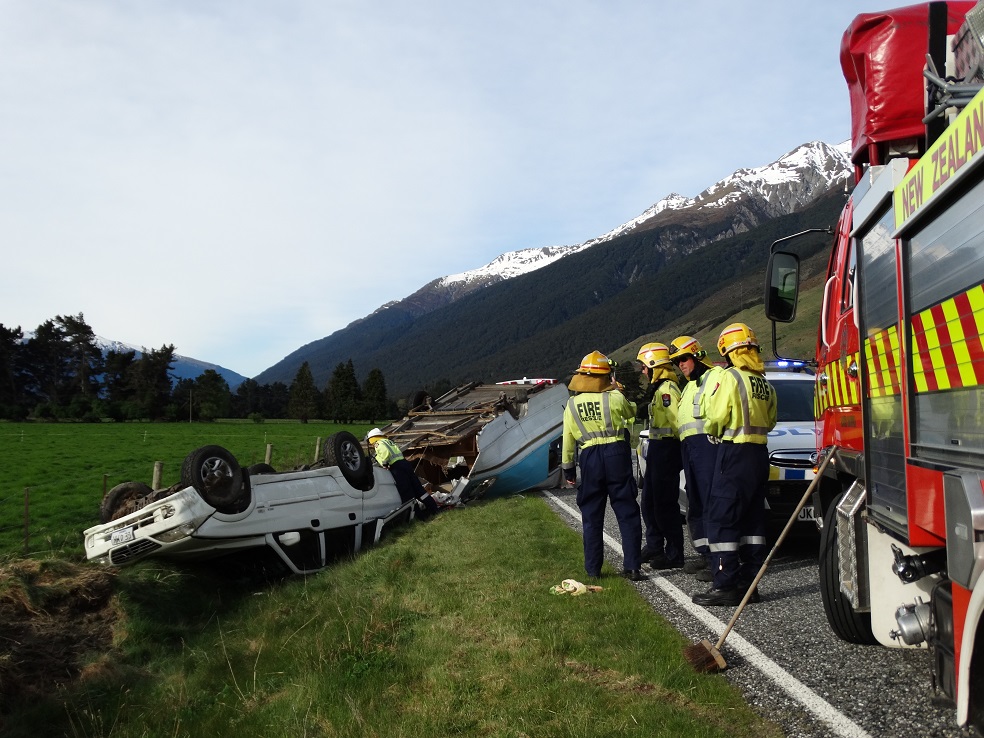 Police are describing the five occupants of a vehicle and caravan that  overturned on State Highway 6 near Makarora yesterday afternoon as "very lucky".
Constable Aubury Martin, of Wanaka, said three adults and two children were in a vehicle towing a caravan heading towards Haast when the driver lost control and left the road, causing both to "flip over".
The Wanaka and Lake Hawea volunteer fire brigades, Wanaka police, St John  and two Otago rescue helicopters were all called to  the scene.
Const Martin said initially they thought the occupants had received life-threatening injuries, but they had sustained only minor injuries and were treated by ambulance at the scene.
One woman was treated for a neck injury, he said.Police are continuing their investigations into the cause of the accident.
- Kerrie Waterworth