The search for a missing skydiver on Lake Wakatipu is now a body recovery operation, police say.
Otago Lakes Central Area Commander Inspector Olaf Jensen said at a briefing in Queenstown this morning that police were now looking for a body.
"Given the nature of the incident and the time that has passed, the ongoing police activity is focussed on a recovery operation rather than a rescue.
"Our focus is on the recovery of the missing man and getting him back to his family."
The missing man, a client taking part in a tandem jump, was a foreign national and police were working with consulate staff to contact his next of kin.
Insp Olaf would not confirm the nationality of the missing skydiver.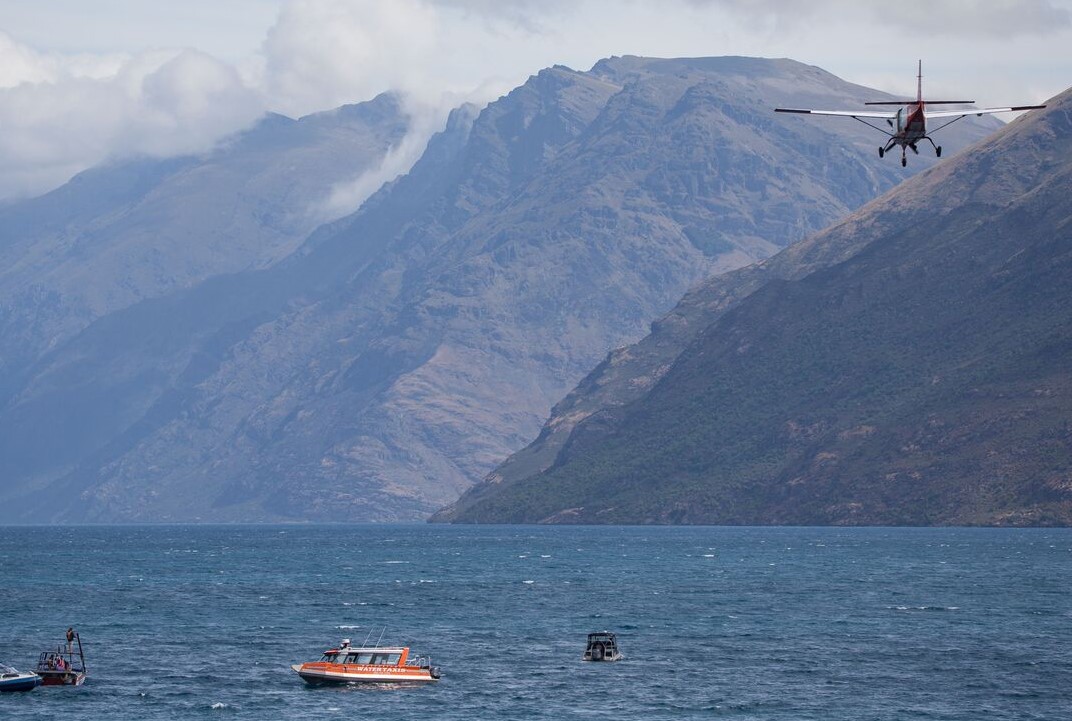 The jump master, who was on the tandem parachute when it crashed, had been released from Queenstown Lakes District Hospital.
He was in the water for 20 minutes and "very lucky" to be rescued as the survival time in Lake Wakatipu was low.
The timely response in recovering the jump master was critical to ensuring his survival, and police thanked those involved in his rescue.
Searchers would use sonar equipment as part of their search today and the Police National Dive Squad would join them.
The on-water search was suspended about 4.30pm yesterday after it was determined that, if the missing man was on the lake surface, then the extensive water and aerial search would have located him.
A shoreline search by LandSAR and Coastguard volunteers was also unsuccessful.
Emergency services were told at 1.42pm  yesterday that two skydivers had landed in the lake near Jack's Pt settlement.
Eleven boats, a number of jetskis and planes, the Coastguard, water taxis, helicopters and other emergency services battled windy conditions in a bid to find the skydiver, but rescue attempts were suspended at 6.30pm.
The Transport Accident Investigation Commission (TAIC) has opened an inquiry into the accident and two investigators are expected to arrive at the lake today.
TAIC said it had been told a possible parachute malfunction resulted in a passenger and a "tandem master" landing in Lake Wakatipu during a commercial tandem skydive.
It was unable to confirm further details while the search and rescue operation continued.
TAIC said its inquiry will try to explain the circumstances and causes of the accident, with a view to helping prevent similar accidents in the future.
WorkSafe and the Civil Aviation Authority had also been notified.
The skydivers were jumping with Queenstown company NZONE.
It has suspended operations all day today.