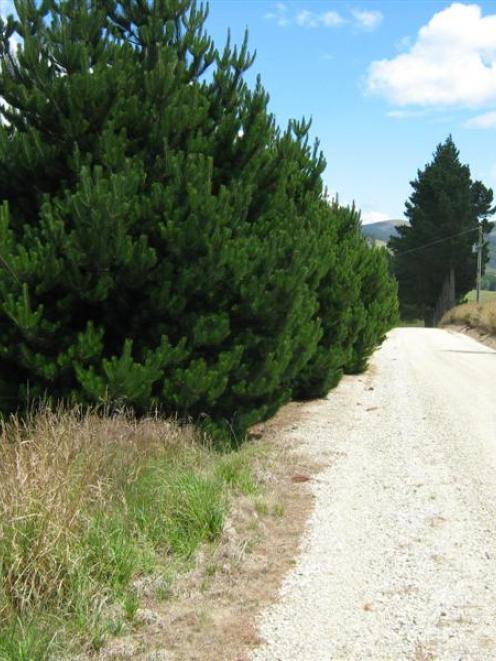 The Clutha District Council is vowing to get tough on farmers who store baleage on road reserves and cause mud, animal waste and ice to build up on road surfaces, endangering motorists. 
Agricultural practices around South Otago's rural roads are the focus of a proposed enforcement policy the Clutha District Council will consider soon.
Manager of district assets, Jules Witt, said the main areas of concern were baleage and unauthorised structures placed on road reserves, mud on roads and damage to footpaths and road surfaces.
Overhanging tree branches, which shaded roads in winter, were another concern, as they caused ice to build up in winter, making roads unsafe.
"People's safety always has to be the first priority.
"We live in a rural area, and farming activities are an integral part of our district.
"However, there have been an increasing number of issues of late, particularly on rural roads."
The wording of a proposed blanket ban on storing baleage on road reserves, to be implemented over the next 12 months, was amended by the district assets committee last week to include provision for a permit to be obtained from the council to allow such storage.
A three-stage enforcement of the Clutha District Council's 2008 roading bylaw is being proposed in re-sponse to the growth of roading compliance issues.
On April 1, the council will vote on introducing the three-stage process that will involve giving verbal recommendations to anyone found breaching the roading bylaw.
Following re-inspection, the council will issue a written warning and a timeframe for compliance to anyone who has not made the changes recommended verbally.
As a last resort, roading maintenance work to remove unauthorised structures, mud and animal waste, or fix damaged surfaces may be contracted out, with a 10% administration fee added, and the bill sent to the owner or land user.