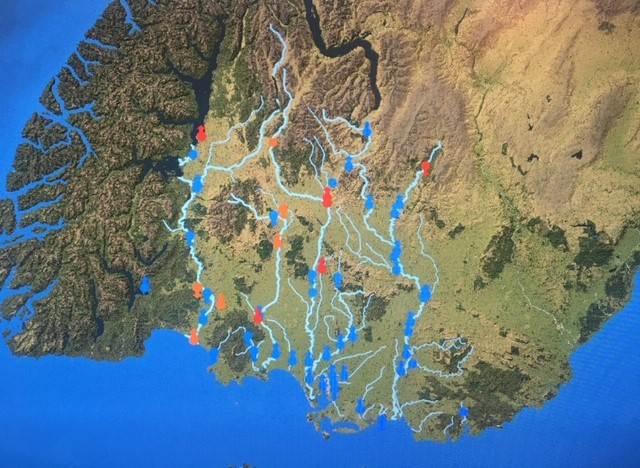 Environment Southland has issued a flood warning due to heavy rain that has caused some rivers in the region to start rising. 
"After a period of heavy rain last night and into this morning, a number of rivers have started rising so we have activated the flood warning on our website," it advised today.
It has stopped raining in the west, but there was still some rain affecting the headwaters of northern and eastern Southland, it said.
MetService said the rain in Southland was expected to clear in the morning and fine spells to increase. 
Environment Southland advises the following river information as at 2.39pm today:
The Oreti River at Lumsden Cableway was 2.1 metres above normal and falling 166 mm/hour.
The Irthing Stream at Ellis Road was 1.82 metres above normal and falling 34 mm/hour.
The Orauea River at Orawia Pukemaori Road was 2.39 metres above normal and rising 28 mm/hour.