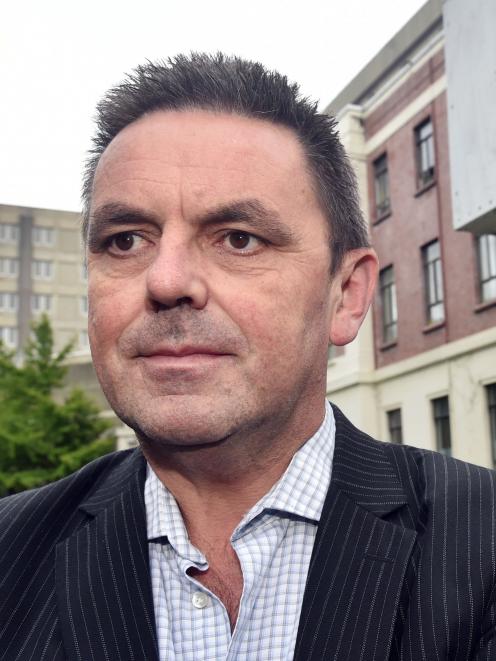 The already bitter war of words between the Southern District Health Board and supporters of the Lumsden Maternity Centre became more toxic yesterday, with SDHB chief executive Chris Fleming telling MPs parts of a submission to them by four local women were unfair and not factual.
Lumsden residents have fought to retain the Lumsden Maternity Centre as a primary birthing unit, after the SDHB decided to institute a ''child and maternal hub'' in its place as part of its region-wide review of maternity services.
Parliament's health select committee yesterday continued its consideration of a petition from Clutha-Southland National MP Hamish Walker which calls for the centre to be saved.
Mr Fleming wrote to the committee to respond to evidence given by four local women to the committee three weeks ago.
''It is the view of Southern DHB that ... aspects of the presentation by the group was, in parts, an unfair representation of the issues and recent events.
''We would like to address some of these as we feel it is important that the committee has a balanced view,'' he said.
The four women - local midwife Nicky Pealing, Te Anau GP Paula King, and Carrie Adams and Hannah Blakely representing the owners of the centre - told the committee the maternal and child hubs were not set up as promised and staff who had criticised the changes had been censured, and also predicted the changes would endanger mothers and babies.
Mr Fleming said the SDHB had investigated claims the safety of six women and babies had been compromised, and said Ms Pealing had told it the concerns did not warrant further investigation.
Mr Fleming said he was not aware of any staff who had been censured, but anyone who felt they had been could contact him.
While the women who made submissions were ''passionate advocates for their community'', Mr Fleming said he was ''concerned that the tone and some language used during the presentation was unfair and not factual''.
Mr Walker said the SDHB's letter was unsolicited and defensive.
''These women are best equipped to know what is going on in our community and bravely chose to present to the health select committee because the SDHB has not listened to them and the community.
''Does the SDHB working behind desktops in Dunedin know better than the decades of experience from these committed women delivering babies in one of the most remote regions of New Zealand?''
The committee postponed its decision on Mr Walker's petition yesterday until it had received further information from the Ministry of Health.
Also yesterday, the SDHB announced it had confirmed an agreement with Fiordland Medical Practice to set up the Te Anau hub.
''Though the hub is not intended as a planned place of birth, LMC midwives will have access to the medical centre facility in case of an emergency birth,'' the SDHB said.
New equipment had been bought and a co-ordinator appointed.