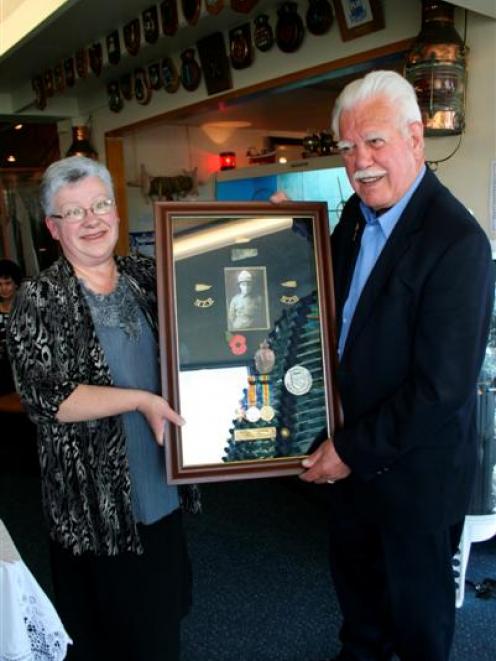 The life of a World War 1 Bluff soldier executed in 1918 for desertion and posthumously pardoned will be remembered at the Bluff Maritime Museum.
Family members have given Private Victor Spencer's mounted medals and the copy of his official pardon to the museum's permanent collection.
Pte Spencer, a volunteer who joined the Otago Regiment of the New Zealand Division, was the last of five New Zealand soldiers executed for desertion between 1916 and 1918 and the only Southlander.
He had served at Gallipoli and the Somme but on February 24, 1918, was shot by firing squad in Belgium, aged only 20. However, it was later acknowledged he was severely traumatised by shell-shock and he was pardoned posthumously in 2000.
His second cousin Spencer Morrison, of Invercargill, presented Pte Spencer's mounted medals and a copy of his official pardon papers to the museum on behalf of himself and his cousin Fred Ryan.
"It's very important history to Bluff," Mr Morrison said.
The world followed the New Zealand pardon of soldiers shot at dawn, he said.
It was a very humbling experience to receive something that meant so much to the Spencer family and to give it a permanent home in Bluff, Museum Trust chairwoman Jan Mitchell said.
 - Janette Gellatly