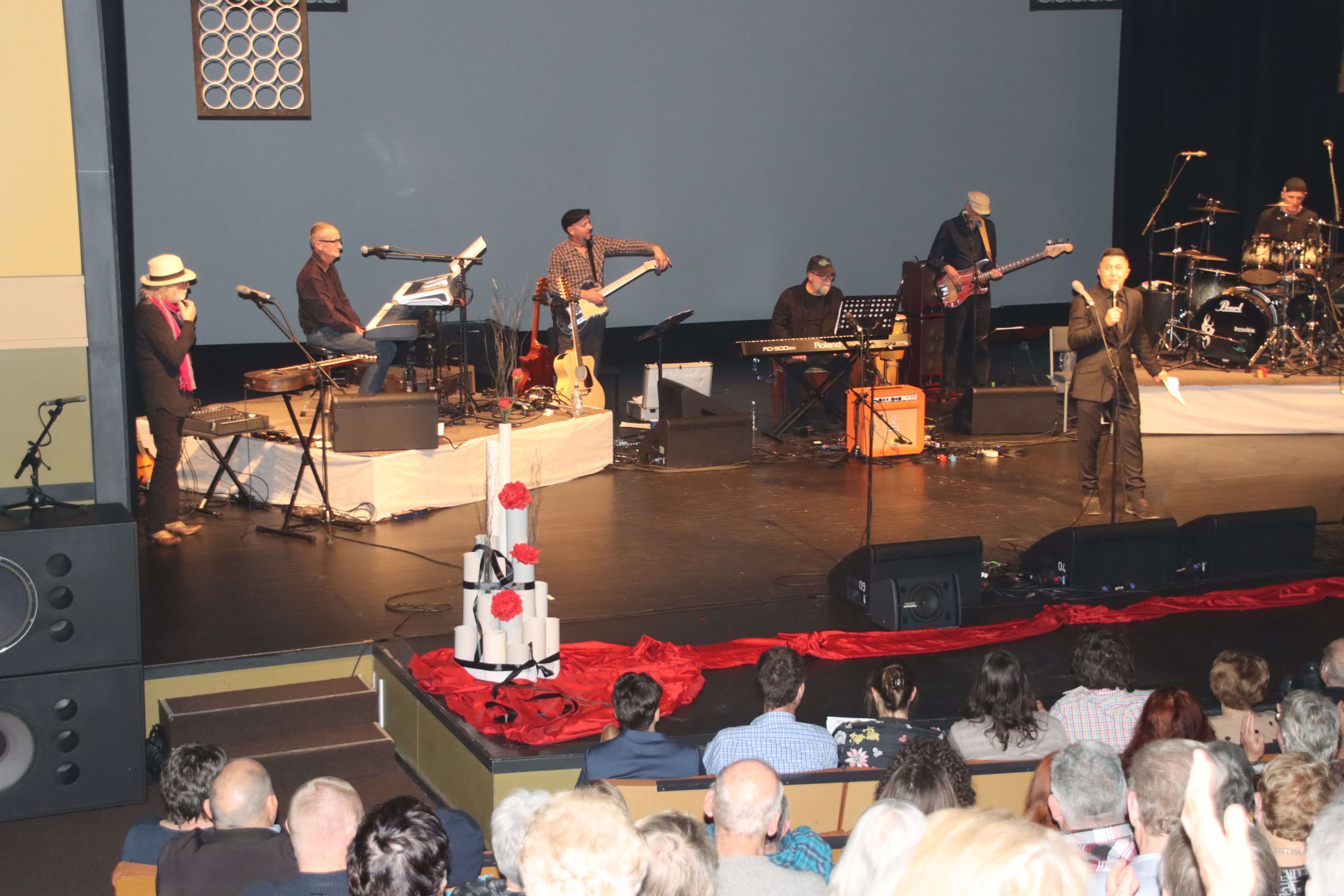 Dunedin musician Mia Jay is the MLT Songwriting Award winner for 2021.
The awards, for unreleased original songs, have been held annually in Gore as part of the MLT New Zealand Gold Guitars weekend since 1980.
This year both events have been incorporated into the nine-day Tussock Country Music Festival. The awards are hosted by the New Zealand Songwriters Trust.
Jay won with a song called Imperfect Lovers.
Chad Robinson, of Queenstown, was second with his song Alexandra Road.
There were 117 entries.
The top 10 finalists performed at the awards but judges Chris Chilton, Lachie Hayes, Barbara McKay and Matt Wilson had already chosen the winner.
The finalists were: Marian Burns, Nicky Moran, Mia Jay, Jenny Mitchell, Tami Neilson, Chris Wethey, Tali Jenkinson, Rod Davis, Thomas Young, Eric Read, Carylann Martin, Chad Robinson and Dixie Dolejs and Ron Mitchell.
Unfortunately, ill-health prevented Jay attending the awards.
Trust chairman Jeff Rea said the top 10 songs were "a testament to the ever increasing standard of songwriting that's happening".
"I think New Zealand is starting to write its own soundtrack in country music," Mr Rea said.
"We're starting to find our own identity or are on the road to doing that, for sure."
It was the first time the red carpet event had sold out.
"It's firmly entrenched itself as the premiere country music evening of the year in New Zealand."
The winners of the Tui for Recorded Music New Zealand Best Country Music Artist and Apra Best Country Song was also announced at the awards.
Tami Neilson, of Auckland, scooped both being recognised with the Tui for her album Chickaboom.
Her single Queenie, Queenie won the best country song.
Other finalists were Jody Direen, of Wanaka, for her album Smokin' Ashes, and Ryan Fisherman, of Christchurch, for his album Vibe.
Sleep by Delaney Davidson, of Lyttelton, and Between Hello and Goodbye by Kendall Elise Todd, of Auckland, were the other finalists for the Apra Best Country Music Song.
 - By Sandy Eggleston