The helicopter that crashed in Wanaka, killing three men, has been removed from the scene.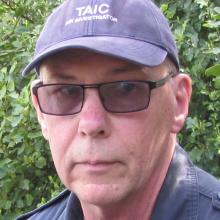 Scott Theobold (59) of Twizel, Department of Conservation ranger Paul 'Hondy' Hondelink (63) and Wanaka pilot Nick Wallis (38) died when the Hughes 500 aircraft crashed shortly after takeoff on Thursday.
The men were taking part in an operation to reduce tahr numbers.
Investigators from the Transport Accident Investigation Commission have moved the aircraft and were now interviewing witnesses as well as collecting records from the helicopter operator.
Head investigator Barry Stephenson said the initial focus had been on protecting and gathering evidence that could disappear or change.
Mr Stephenson said the crash site was large and there was a significant amount of debris.
TAIC investigators expected to be in Wanaka until early next week.