Wanaka is a town growing rapidly in wealth and prosperity but despite its glossy exterior there are a few who have found trouble in paradise. Kahu  Youth Trust worker Richard Elvey says wealth brings its own set of problems and there has never been a greater demand on the trust's services than now. Kerrie Waterworth reports.
This August Richard Elvey will celebrate 10 years working as a youth worker with the Kahu Youth Trust in Wanaka.
Before moving to New Zealand he worked as a youth worker in central London and although he said London had a different set of problems, he rails against anyone calling Wanaka a paradise.
"I'm not saying Wanaka is a bad place, it's a beautiful, amazing, awesome place, but to me the word paradise denotes perfection and a lot of people look at the wealth here and ask what problems could Wanaka possibly have. But even in Wanaka you have poverty, child youth and family cases, youth justice cases, alcohol abuse, drug abuse, bullying and all the other nasty, negative things you get anywhere else," Mr Elvey said.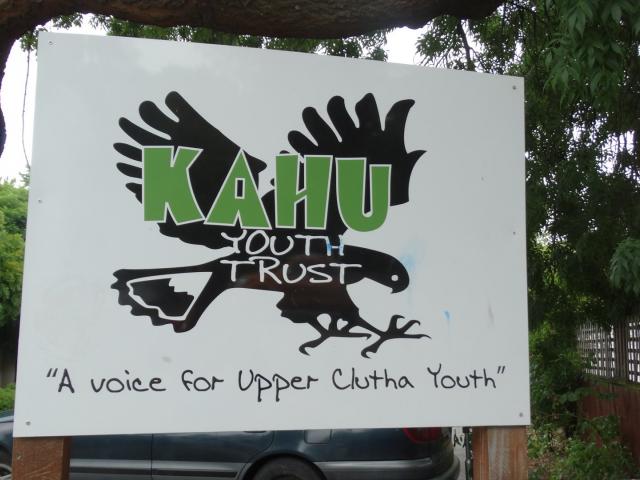 "The difference here is people don't tend to notice these problems and that in itself can be an issue because when someone is down, dealing with drugs or whatever, they can feel very cut off and isolated watching all these people with money walking around. It can be very tough," he said. 
Kahu Youth operates out of a base known as "the crib" in what was formerly Wanaka Physiotherapy in Russell St, near Wanaka's town centre. Mr Elvey said last year they provided 20 different programmes for young people aged 11 to 24 from Makarora, Hawea, Hawea Flat and Luggate and the numbers coming to the crib were "massively increasing".
"Kahu Youth gives young people a sense of community, connectedness, a sense of belonging and confidence. It gives them a place where they can be themselves, where they feel accepted and can be seen and heard," he said.
For some, Kahu Youth can also be a refuge from their daily lives.
"Over the 10 years I've been here I've seen some really quite nasty violence cases, some really nasty mental health cases, in fact I've seen it all, the full ambit," he said.
Kahu Youth started in 2003 with one youth worker, Tarn Felton, based in a tiny office in the old Community Networks building in Dunmore St and with almost no money. Mr Elvey joined as a part time youth worker in 2007 and became full-time when Mr Felton resigned. 
That same year Kahu Youth moved to bigger premises under the former Cinema Paradiso. Two years later it needed to expand again and moved into its current location in Russell St. In 2011 Angie Griffiths joined the team but two weeks ago she left to go on maternity leave and was replaced by Claire French.
"The community engagement here is really something special," Ms French said.
"We've had bags of plums and apricots dropped off and heaps of locals give up their time to help out."
Ms French, or Frenchie, as she likes to be called, came from Manchester originally but has spent the past six years in Wellington as a social worker and managing the Wellington Circus Trust before moving to Wanaka. She said she noticed the disparity in wealth straight away.
"From what I've observed in the two weeks I've been in Wanaka there's quite a clear split between the wealthy and the not so wealthy but Kahu Youth brings them together 'cause you get kids from all backgrounds coming here, including those from families that struggle financially," she said.
The crib is open five days a week from Tuesday to Sunday and usually 52 weeks a year. This week, as part of a School Holiday programme, Kahu Youth offered a two-day go-kart building workshop and a go-kart derby race at the end. Those participating were put in teams, taken to Wastebusters and given $50 to buy their parts from recycled metal and anything else they could use. They were assisted by Simon Williams, a sustainability expert  from Wastebusters, and professional bike mechanic and welder Kevin Higgins.
"It was heaps of fun, but at the same time it allowed the young people to be creative, experience team work, planning, organisation and at the end of it get an awesome go-kart. It's what we call covert education where they learn something without even realising it," Mr Elvey said.
Twin brothers Michael and James Hey (17), of Wanaka, used to "hang out" at the crib several years ago and returned to participate in the go-kart workshop.
"The crib is a nice place to hang out and get a bit of support and have things to do," James said.
Mr Elvey said Kahu Youth had changed, evolved and come "a really long way" in the 10 years he had been there. Past members came back from time time and he said four past members who were now all in their 20s were guests at his wedding.
"Kahu Youth helped to shape their lives and the decisions they made to take them where they are today. I've had them thank me and everyone else involved for being there when they needed it. We don't do it for that but it's an awesome feeling when it happens," he said.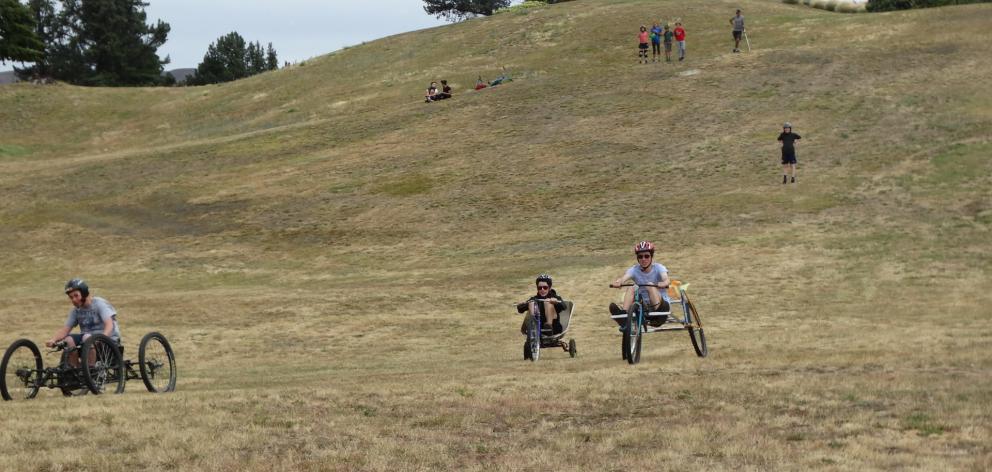 At a glance
• The Kahu Youth Trust is a non-profit organisation funded by Central Lakes Trust,  Queenstown Lakes District Council, Lottery Grants Board, United Way, Te Puni Kokiri, Ministry of Youth and other community groups and charities.
• The Kahu Youth Trust's mission statement is to provide organised, directed activities and events on a regular basis for youths aged from 11 to 24 while incorporating a wide range of members of the community. To provide positive channels through which young people may achieve success and gain recognition. To advocate for and encourage a voice for youth.