Saturday's sunshine put a smile on the face of Snow Farm cross-country skiers, as they celebrated the skifield's signature 42km international race, despite it being cancelled.
Covid-19 lockdown restrictions forced the Snow Farm to abandon the World Loppet-accredited Merino Muster originally scheduled for September 2 and host a dress-up fun race for locals instead.
Athletes to watch included a mooing cow, a couple of witches, a scarily masked woman and bunches of young pirates and superheroes.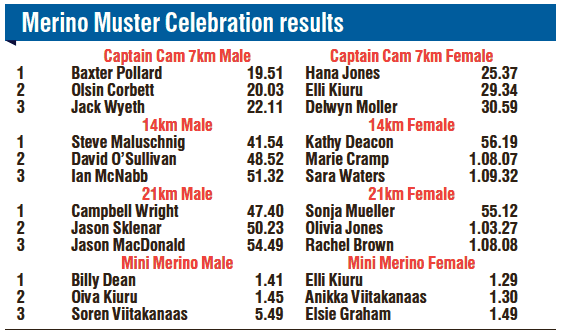 The race has not been held in its full format since 2019.
Before Covid-19, the Snow Farm was used as a summer training base by international ski teams preparing for world-class events and the muster became a chance for recreational skiers to compete alongside top national and international athletes, much like a city marathon.
Last year's race was a New Zealand-only event, won by top Kiwi cross-country skier Campbell Wright, of Hawea Flat, who blitzed the 21km course in 47min 40sec.
Wright is preparing to head back overseas to train in Italy for the biathlon world cup season.
Snow Farm general manager Sam Lee said at least 96 people entered the 7km, 14km and 21km races on Saturday.
"I wouldn't call it formal, but we had a prizegiving," he said.
"It was just about getting everyone together in the snow, having a barbecue and having fun."
Snow Farm co-founder Mary Lee said the organising committee designed the event to meet Covid-19 restrictions on people attending outdoor events.
The groomed snow conditions on Merino Glen and Highlander trails were excellent and people of all ages competed for the best fancy dress and the best mask.
"It was back to the old days with registration on the day and no entry fees. Medals and commemoratory Captain Cam stuffed sheep were awarded to all finishers," she said.
The Captain Cam toy had become a collector's item, she said. It was named after Snow Farm volunteer Cameron Newman, who died last year.
Mrs Lee said a 1km race was also held for under-10s after the main races.
It was the highlight of the day and attracted a lot of loud cheering, she said.
The skifield opened again on Sunday for closing day, drawing skiers back to the Pisa Range for one more blast around the trails.