State Highway 6 from Makarora to Haast has reopened, but is set to close again this evening as contractors work to clear a significant slip which brought rocks across the road this morning.
NZ Transport Agency maintenance contract manager Mark Stewart said maintenance contract manager Mark Stewart said the highway reopened to one lane at 3pm, but would close again at 7pm.
Crews cleared one lane after geotechnical advisors inspected the site, which is about 10km south of Makarora, this morning, Mr Stewart said.
Drivers needed to be prepared for stop/go temporary traffic management and build in extra time for the trip along SH6 until both lanes were reopened.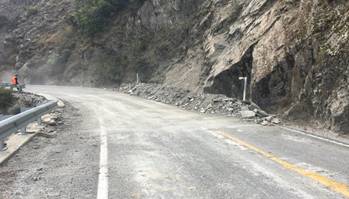 "Crews will be aiming to clear both lanes in the next day or so, but drivers should be ready for some short delays around this site this week."
The slip closed the highway from early this morning forcing motorists to either wait or take a lengthy detour via SH73 through Arthur's Pass.
Dunedin woman Lindsay Doebler, who encountered the slip this morning, said it had covered the entire road in rocks.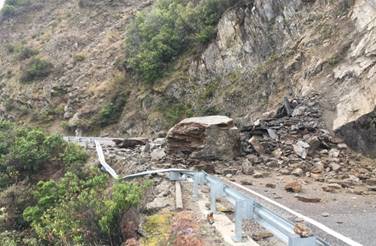 She said motorists hoping to travel towards Wanaka from Haast had returned to Makarora.