A woman had a narrow escape in Wanaka yesterday after the van she was driving began smoking, then burst into flames.
Wanaka Solar employee Stacey Cowan was driving her work vehicle on Totara Tce about 11am when she smelled smoke.
She quickly pulled over and jumped out as smoke started to rise from under her seat, before flames engulfed the vehicle.
"I got out, had a quick look and by the time I looked again the whole front cab was on fire and it was coming from under the driver's seat,'' she said.
That was the location of the battery, which she believed caused the fire.
"It was pretty much a freak accident.''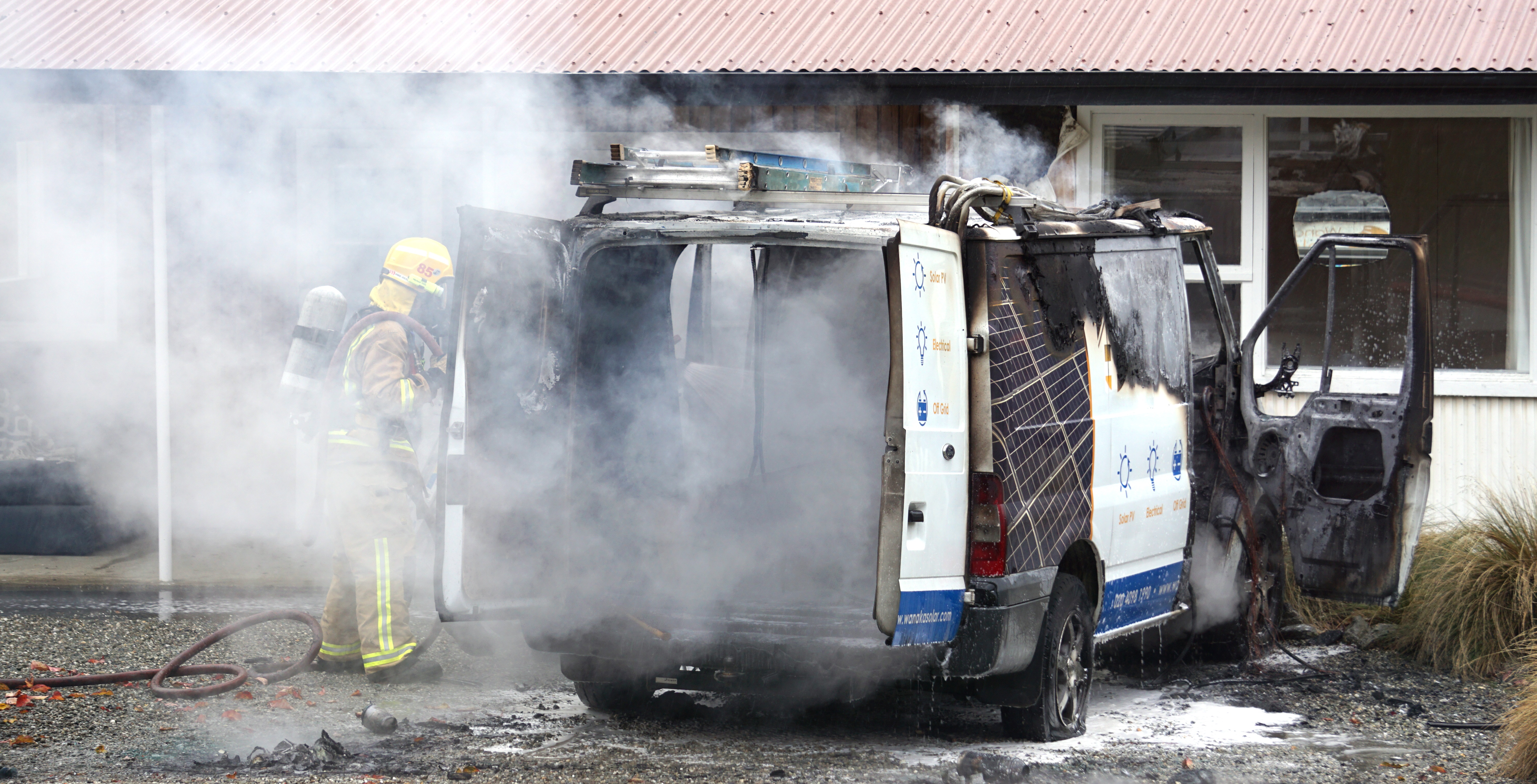 The van was gutted and small explosions could be heard, which Ms Cowan attributed to air canisters in the van.
Two Wanaka Volunteer Fire Brigade appliances quickly arrived at the scene, where large plumes of smoke were ascending into the sky.
Firefighters closed the road for around half an hour as they extinguished the flames.
No-one was hurt.