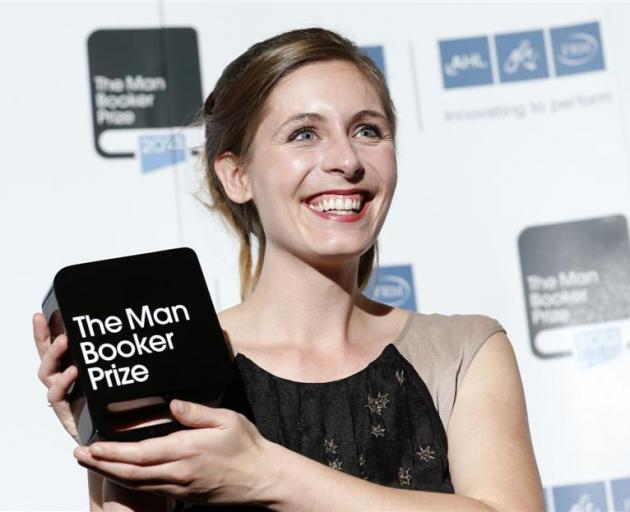 Location shooting will begin on the West Coast early next year for the television adaptation of Eleanor Catton's Booker Prize-winning novel
The Luminaries
.
New Zealand filming for the BBC mini-series started in Auckland on Tuesday and will continue over several months, publicists for the film company said.
"In terms of the filming locations, to accurately reflect the period in which The Luminaries is set, the production is re-creating the world of the story which involves huge amount of construction of studio sets.
"These will be filmed in Auckland due to the proximity of production services," a spokeswoman said.
"However, the West Coast has some iconic scenery that can't be captured elsewhere, which means the production is intending to shoot in the region in early 2019."
The news follows a low-key visit last month to the town that inspired the book, by some of the big names behind the screen adaptation of the book, including Ms Catton, the director, Australian film-maker Claire McCarthy, producer Lisa Chatfield and location manager Sally Sherratt.
The river end of Revell St, Hokitika, - which features extensively in the storyline, set in 1865-66 - was visited by the group.
The Arahura River is also understood to be an area of interest for footage of pounamu fossicking.
Ms Catton has always maintained that any screen adaptation of her 800-page book must feature the West Coast.
Development West Coast research and innovation manager Helen Wilson said they were continuing to work closely with those involved on post-filming opportunities.
"We are trying to make sure we can have first dib on any of the set they are constructing, in terms of bringing it here afterwards."
Mrs Wilson said similar business or tourism spin-offs from the Lord of the Rings, such as Hobbiton near Matamata, could also arise.
DWC has been working closely with the New Zealand film company in touch with the production company.
The New Zealand Film Company (NZFC) is liaising with the production company.
The six hour-long episodes of The Luminaries will be produced by Working Title Television for BBC Two.
The lead cast will feature New Zealand actor Marton Csokas (Lord of the Rings) as Francis Carver, French actress Eva Green (Kingdom of Heaven, Casino Royale) as Lydia Wells, and Irish actress Eve Hewson (Bridge of Spies) as Anna Wetherell.
- Janna Sherman of the Hokitika Guardian