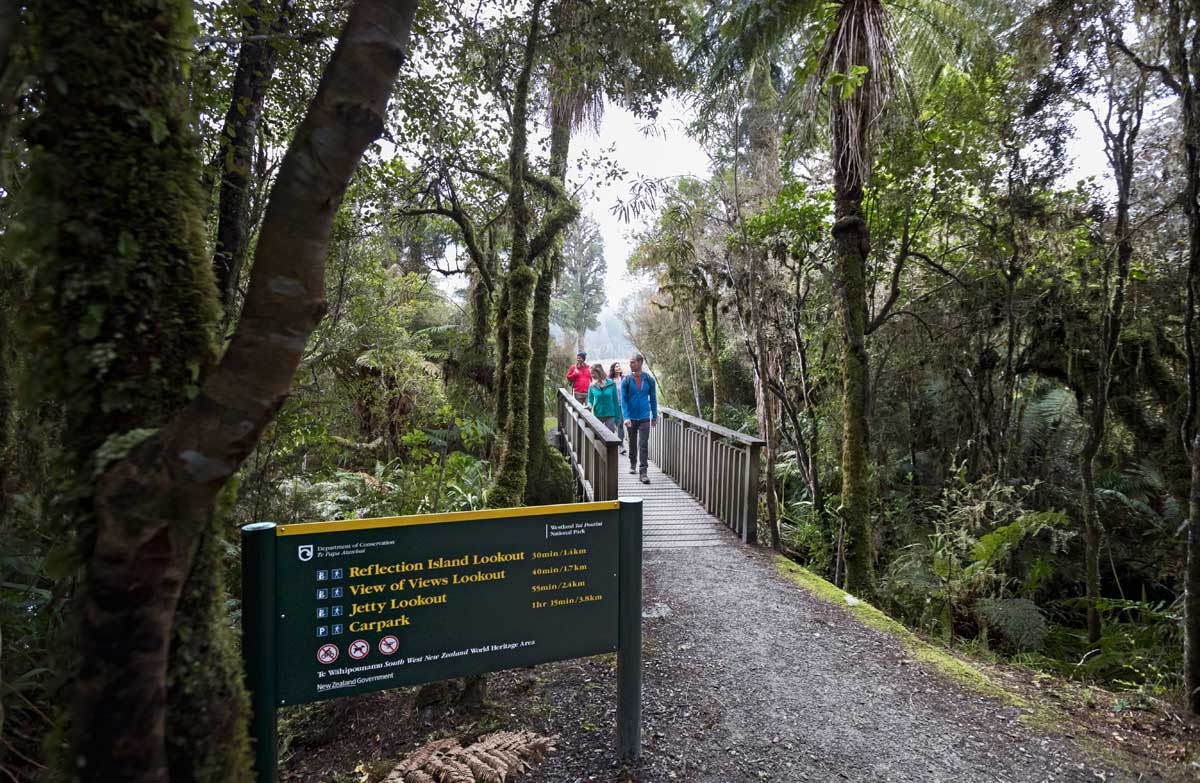 Fox Glacier tourism operators are still feeling the chill three months after the Government pledged to develop the area's attractions to boost visitor numbers.
The Government announced a $3.9 million investment package in August this year to offset the loss of the Fox Glacier northern access road, which washed away in heavy rain earlier this year.
Walks around Lake Matheson, Lake Gault and Cook Flat Road were all earmarked for upgrades.
However, Ropatini's Bed and Breakfast owner Patricia Benson was concerned these might not be completed in time for the influx of summer tourists.
"As far as I know they haven't done anything at the peaks view (Lake Matheson) and they've got quite a bit to do.
"They were supposed to extend Cook Flat walk to Lake Matheson but it doesn't look like there's much going on. You still need a submarine to get through parts of that walk."
The Department of Conservation could not be reached for comment, but locals have said that most of the work had been taking place on the glacier valley's southern road, which will offer views from a distance.
"To be fair they've done a lot of work on the south side of the glacier valley," Ms Benson said.
However, she was concerned that delays to the other developments might exacerbate an already slow start to the season.
"My stats on Booking.com show that I'm 25% down on November last year."
She said many visitors were moving on to Franz Josef, where the glacier was still marketed as the main attraction.
"We've become the cheap spare bedroom to Franz Josef! Quite a few people are looking at exit strategies. We're all very concerned."
Other workers in the area shared similar worries.
Sally Li of the West Haven Motel said that October and November had been particularly quiet.
"Definitely there has been a huge change."
She was worried that even if the alternative tracks were upgraded, visitors would still choose Franz Josef where they could access a glacier.
"Lake Matheson is just a bonus. It's not the main attraction. People come here to go to the glacier and go hiking and they can't afford a helicopter."
While helicopter bookings have remained fairly stable over the winter, flights remain a luxury for many visitors.
The south valley road which Doc has been upgrading leads to a viewing platform almost 3000m from the glacier.
According to Vicky Chang from Fox Guides, some walkers have been returning unsatisfied with the vantage point.
"They are a little disappointed because the view is far away and it is through the trees."
While the loss of the northern access road has certainly had an effect, other businesses owners were more pragmatic, saying that the slow season could simply be a symptom a nationwide tourism slump and the poor weather on the Coast.
Ivory Towers Backpacker Lodge owner Dale Scott said business was subject to the environment which was always fluctuating in the region.
"This is what happens. We live in an environment where this type of thing is going to be an issue. You just live with it until it picks up again."
- By Michael Andrew