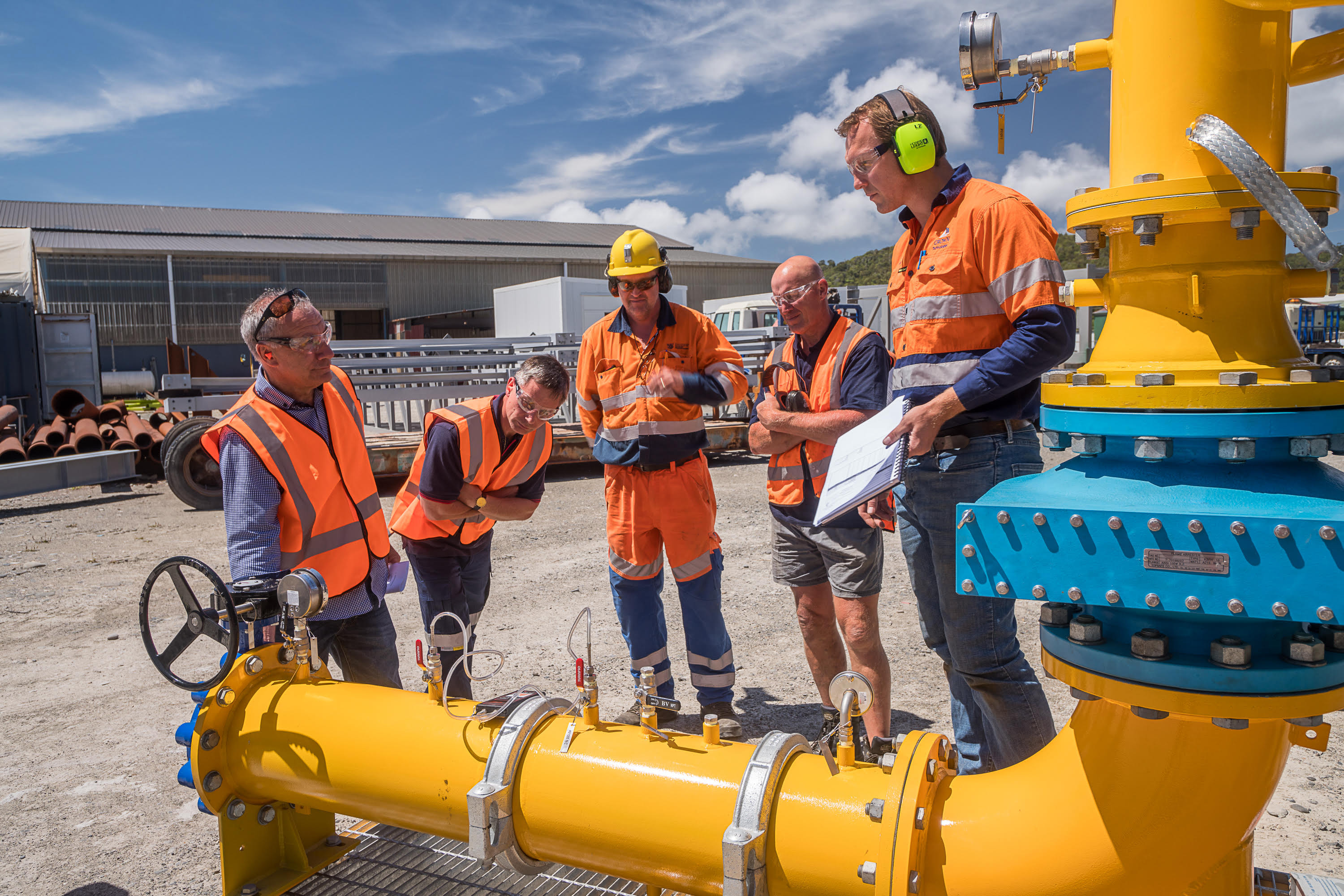 Checking out the new venturi destined for the Pike River mine site are (from left) Pike River Recovery Agency chief operating officer Dinghy Pattinson, ventilation officer Borys Poborowski (Terra Firma), electrical superintendent Danie Du Preez, Chris Neame (Gray Bros) and Dave Anderson (Crown Technology).
Agency staff this week began training on the new 950kg machine, fabricated at Gray Brothers Engineering in Greymouth.
It will be flown to the site in late February to extract nitrogen and methane as part of the re-entry of the mine drift.
Purging tests carried out before Christmas reduced methane levels in the first 180m of the drift from 96% to about 2%, and oxygen levels dropped to less than 1%.
"It happened quicker than we thought, so it was great to have these early tests," Mr Pattinson said.
Purging will continue for 12 hours a day, seven days a week while the data about gas levels in the mine is gathered.