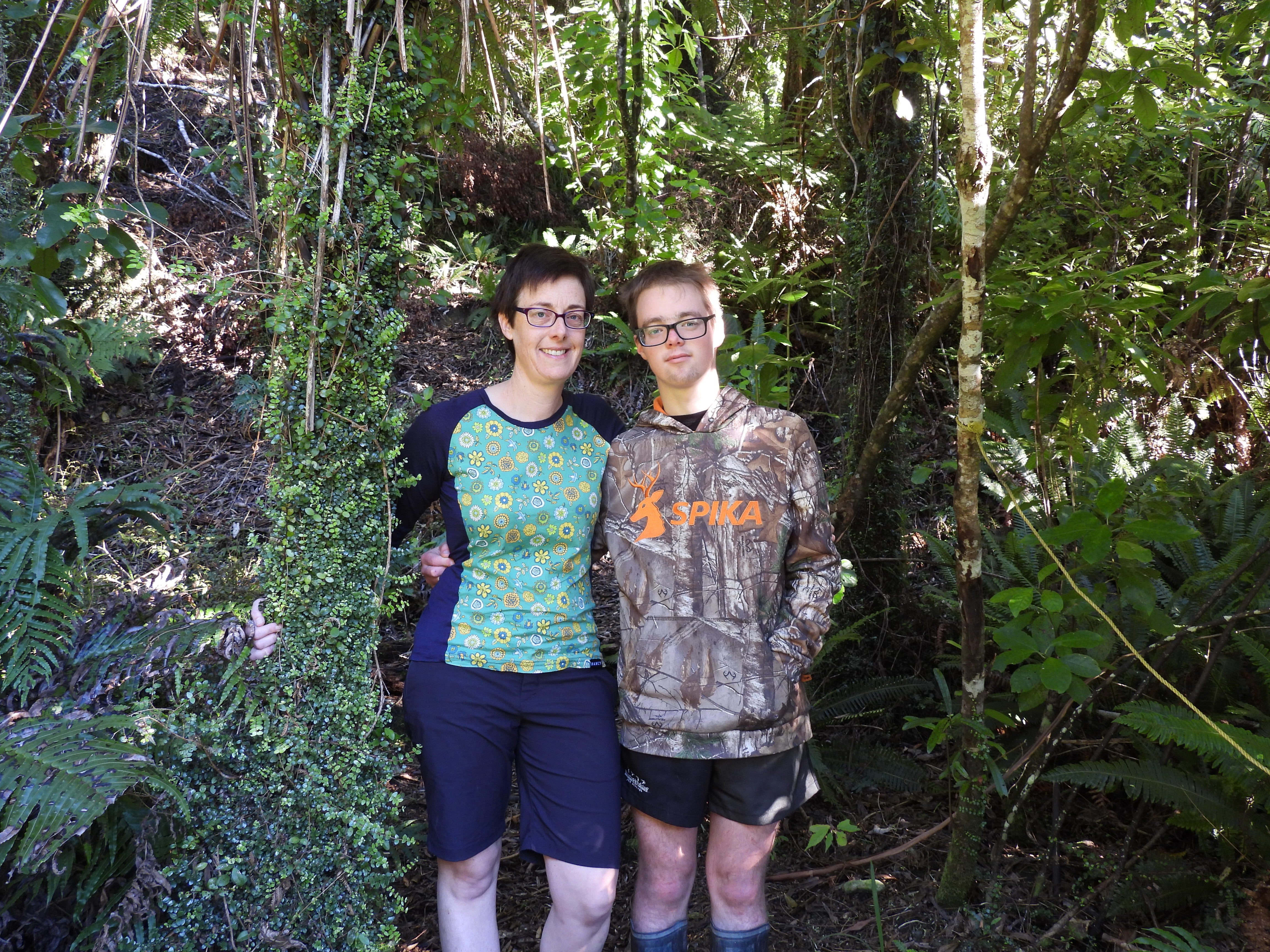 A Greymouth mother has spoken of her relief after her teenager who went missing in the bush near Boddytown was found in the dark on Sunday night, nearly eight hours later.
Greymouth High School pupil Daniel Newton was found tangled in blackberries about 3km from his Karoro home about 9.10pm.
The 14-year-old, who loves walking in the bush, had decided to go searching for relics about 1.45pm on Sunday, without telling his parents.
His mother Jo said while Daniel was a strong navigator and had not intended to be away from home for long, he became disoriented, particularly when it started to get dark.
With growing concerns about Daniel's whereabouts, police were alerted and a search was undertaken.
He was found by neighbours in the bush above Ridgeline Dr in Boddytown, after calling out for help for about 10 to 20 minutes.
"Someone gave him a puffer jacket, someone offered him a roast lamb dinner, which was amazing," Mrs Newton said.
She said the bush was a safe place for Daniel, who has autism spectrum disorder, and the family spent a lot of time tramping together.
"He loves relics. He was trying to find a relic that he had seen another time and also trying to cut over a new piece of terrain to see where it went.
"He follows the possum lines in and around the bush up above Karoro but this was a new bit of bush and he wasn't familiar," Mrs Newton said.
He tried to walk towards the street lights before he became tangled in the blackberries.
She said she was extremely grateful for the support the family received and was relieved Daniel was found — especially given he had not taken his cellphone, food or even a jacket.
He was wearing just a short-sleeved hunting T-shirt when he was found.
"It would have been a cold night out if we hadn't got him early.
"Facebook was amazing because that was how we got the sighting at 3.30pm he had been walking towards Boddytown so we knew he was in that vicinity," Mrs Newton said.
She said support flowed in from people across the West Coast, including in Hokitika, while lots of people involved in the outdoor community were willing to travel over from the east to assist.
"It is definitely that sense of community and knowing everyone out there is looking for your boy is pretty amazing," Mrs Newton said.
With a love for baking and cooking, Daniel is planning to bake for the police, search and rescue volunteers and the people who pulled him out of the blackberries.
After returning home, he was hungry and cold and spent a long time sleeping.
"We are very lucky. We will just take our time to debrief and talk about taking something like a phone and torch ... there were plenty of hugs," Mrs Newton said.