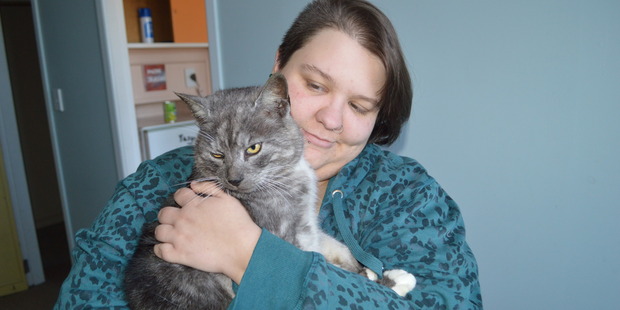 A cat has not stopped purring since being reunited with its owner in Greymouth - two and a-half years after it went missing.
In a remarkable story of survival, Tyke the tabby cat is back home with its thrilled owner Chantelle Scott.
"When I called his name he went loopy, started purring and meowing. He started dribbling out of pure happiness and was rubbing his head against my shoulder," Ms Scott said.
"He's settling in but is a little flighty and won't let me out of his sight."
Tyke went missing when Ms Scott moved to Blackball to stay with her parents, but as soon as a door was left open on the first night he made a dash for it, and was not seen again until a few days ago when she followed up a chance discovery on Facebook.
"I looked for him everywhere, put fliers out and checked with the SPCA and the vets, but he was gone," she said.
"I thought I will never see him again, but then I noticed a post on Facebook where a cat had been found on a farm just out of Taylorville, and when I saw it I thought 'that's Tyke!'
"He had been eating out of the rubbish and it took the people some weeks to catch him.
"It's just amazing Tyke is in good condition - and it is so good to have him back," Ms Scott said.